Ma Ta Timrai Hoon Review Rating
Latest Nepali Movie Ma Ta Timrai has been released today. Anmol KC has produced this film under Anmol Creations. Ma Ta Timrai Movie has hit the theaters on 22 July 2016. This flick is Anmol KC's first Production movie under Anmol Creations in association with his mother Sushmita KC. Actress Sushmita KC will be seen in this Nepali film following 5 years of long break. Audience gets chance to see few new faces like Aakash Shrestha, Jyotsna Yogi, Jeevan Bhattarai, Anupam Shrestha, Sushan khadka. The movie highlights affection between a mother and her son. Check Ma Ta Timrai Hoon Review Rating Story Public Talk here.
Ma Ta Timrai Hoon Review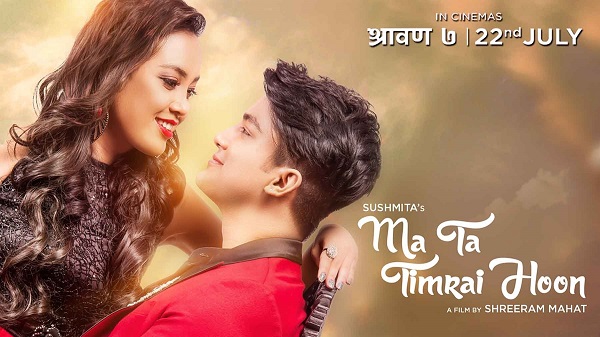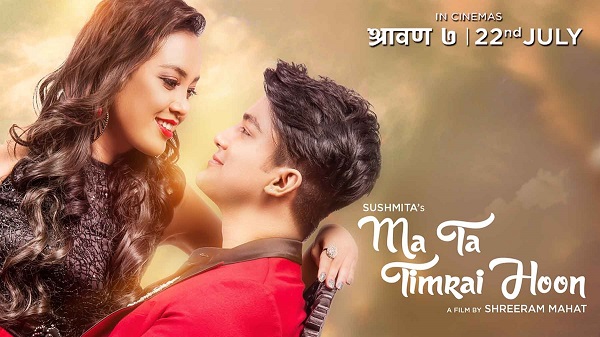 Well-known Actress Sushmita KC has turned into a filmmaker with the movie Ma Ta Timrai Hoon. The film is being delivered her own Production House Anmol Creation. It is named after Sushmita's son Anmol KC. Mama Ta Timrai Hoon is also a romantic tale film which highlights Jyotsna Yogi and Aakash Shrestha as lead performers. Both the actors are making their debut while Sushmita KC will also appear in this flick. Shreeram Mahat is being introduced as Debutant director through this film Ta Timrai Hoon. Kajal Films took the initiative to produce the film later Sushmita KC took up the production part. Know Ma Ta Timrai Hoon Review Rating From our site.
 Ma Ta Timrai Hoon Audience Response
Ma Ta Timrai Hoon Trailer has been released earlier which received great applause. The two main leads performed their best in their Debut movie. The earlier released Trailers Posters and Songs have attracted all Nepali Audience to the great extent. Music to the film was given by Hercules Basnet. Krishna Acharya did the Screenplay work and Action sequences were done by Himal KC. Ma Ta Timrai Hoon is produced by Anmol KC, Shuvash Thapa and Directed by Debutant Director Shreeram Mahat. Read our Ma Ta Timrai Hoon Review Rating post your comments below.
Ma Ta Timrai Hoon Movie Cast & Crew
Movie
Ma Ta Timrai Hoon
Genre
Family Drama
Director
 Shreeram Mahat
Production House
Anmol Creations
Producers
Anmol KC, Shuvash Thapa
Screenplay
Krishna Acharya
Story by
Sushmita KC
Music
Hercules Basnet
Star cast
Aakash Shrestha (Debut)
Jyotsna Yogi (Debut)
Jeevan Bhattarai (Debut)
Sushan khadka (Debut)
Sushil Kafle
Anupam Shrestha (Debut)
Arjun Khadka
Sushmita Bomjan
Bijaya Lama
Action
Himal KC
Cinematography
Saurav Lama
Release Date
22 July 2016
Language
Nepali
Ma Ta Timrai Hoon Story
Ma Ta Timrai Hoon is a movie that rotates around a mother and her son.The movie also has the love story where the two leads performed best at their levels being newcomers.Ma Ta Timrai Hoon also cover romantic portions where hero and heroine of the film made it successful looking like a perfect couple. The Nepali Movie Ma Ta Timrai Hoon is good to watch. The movie was completely shot in Ilam, Pokhara, Kathmandu, Delhi, Siliguri. Finally, the result of the movie depends on cine lovers, as they need to accept newcomers into Nepali Film Industry.
Ma Ta Timrai Hoon Movie Review & Rating : 3/5
Ma Ta Timrai Hoon Movie Public Talk