Madhavi Latha On Mona's Birthday Short Film: An Indian Telugu actress Madhavi Latha is now going to act in short films. Earlier she worked for few movies like Nachavule, Snehituda and Aravind 2. Madhavi Latha is featuring in a short film titled " On Mona's Birthday " as a call girl. Doing a call girl role in a film is a dare job where most of the actress don't agree to choose the roles. Only few actors come front and choose those roles and prove there skills, talent and they consider it as a challenge. Title itself reveals that the story revolves around the heroine and this also helps in getting rewards, awards and many more if the film comes well.
Watch On Mona's Birthday Call Girl Short Film online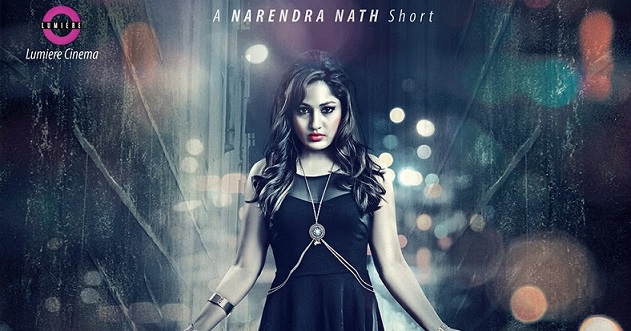 Telugu Heroine Madhavi Latha On Mona's Birthday Call Girl Short Film
Madhavi Latha who is a Tollywood actress not only worked in Telugu but also in Tamil. She was born in Bellary at Karnataka. Few films like Choodalani Cheppalani and Tholipata of her has to be released but due to some reasons they have postponed. Later Madhavi Latha understood that big screen is not only the place to exhibit talent and acting. So, she decided to enter into short films and started working on the project On Mona's Birthday where she took the role of a call girl. Like Madhavi Latha few more actors also acted in short films when there are no offers in their hand and they are Chaitanya Krishna, Anand Krishna (Nandu) and also Sandeep Kishan.
Also Read:  Veteran Actress Sukanya Caught On Bed
On Mona's Birthday Short Film Video Watch
Madhavi Latha latest short film On Mona's Birthday was directed by Narendra Nath and the teaser of this short film also released recently. Hoping this short film is going to be big hit on the silver screen. The music director for this short film is Sunil Kashyap. Coming to the story it revolves around a call girl and a seven years old boy.
Madhavi Latha As Call Girl Short Film On Mona's Birthday
| | |
| --- | --- |
| Short Film | On Mona's Birthday |
| Starring | Madhavi Latha |
| Director | Narendra Nath |
| Music | Sunil Kashyap |
| Production | Lumiere Pictures |
Must Read: Savdhaan India Actress Arrested in a $ex Racket
Watch On Mona's Birthday Short Film