Maharashtra Governor Ch. Vidyasagar Rao has rejected plea of former Supreme Court Judge Markandey Katju plea seeking a absolution for Bollywood actor Sanjay Dutt.
Mr.Katju made an appeal to the  Maharashtra Governor, President,then Prime Minister Manmohan Singh and Union Home Minister Sushil Kumar seeking a pardon to Mr.Dutt exactly two years back was rejected.
Sanjay Dutt was convicted in 1993 Mumbai blast and was serving in jail under the Arms act for owning weapons. He was arrested in 1996 and spent in jail for 18 months before walking out of bail.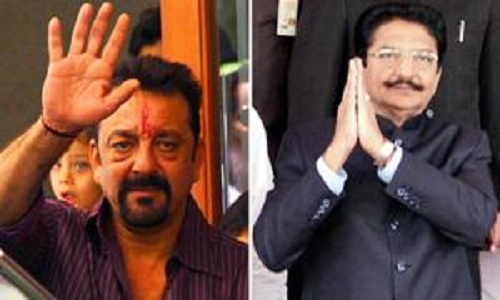 He was again sentenced to jail in 2013 considering his previous 18 months jail into account and he was to spend another 42 months. Till Now he has spent 30 months in jail and due to walk free in Feb 2016.
According to the reports, while turning down the appeal the Governor had followed Maharashtra State Home Minister recommendation which is highly in favor of rejecting the plea by saying granting him pardon would set a bad paradigm.
In his plea, Mr.Katju argued that Dutt is not a terrorist and he was not involved in the Bombay Blast.
Katju had said, "The only charge on which Sanjay Dutt has been found guilty is the charge of having in his possession a prohibited weapon. However, regarding this charge the Supreme Court has observed that Sanjay Dutt was keeping the weapon not for terrorist activity but for self defence. This being the verdict of the Supreme Court it has be accepted. He had also argued "During the 20 years period when the case was going on there is no allegation that he did anything wrong, rather he did good social work. Considering all these factors I am of the definite opinion that Sanjay Dutt should be granted pardon."
55-year-old actor was out of jail now for 30 days parole, earlier six months ago he was in parole in December 2014 and later sought a furlough which was denied by the jail authorities.
In Dec 2014 he was overstayed his furlough by two days, Dutt's remaining furlough days could be slashed by 10 days due to overstaying according to prison manual.