Maharashtra government has implicated that the new licenses in Mumbai will only be offered to applicants speaking Marathi only. Government is planning to offer one lakh fresh licenses from the first of November in Mumbai Metropolitan region. Transport Minister Diwakar Raote, along with Devendra Fadnavis Ministry personnel have stated that, Maharashtra government is planning to deliver over 1 lakh licenses to auto rickshaw drivers with a consideration that applicants must be able to speak in Marathi and must have stayed in respective locality for at least 15 years.
Congress party and NCP were reluctant about the decision and taunted Shiv Sena and BJP for following such rules in the state for gaining sentiment on locals in forthcoming Mumbai civic elections in early 2017.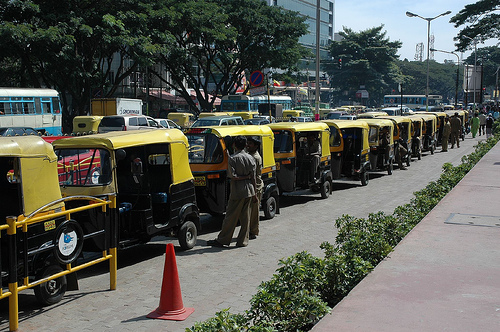 "As a Diwali gift to the people, the government will issue 1 lakh fresh auto permits in the Mumbai Metropolitan Region (which includes parts of adjoining districts) and 25 per cent of the existing number of autos in other parts of the State. In 1997, the then government had stopped issuing fresh auto permits. But in the last 15 years, the population of the state has increased rapidly and we think at least one lakh fresh permits need to be issued in MMR region alone," Raote said.
Congress exclaimed this decision as illegal and unconstitutional as Mumbai is home for multilingual communities, People come various corners of the country to make a living here. It is immoral to discriminate people based on language they speak. If a driver knows topography of city is enough and one cannot discriminate. Mumbai Congress President Sanjay Nirupam said.