Mahesh Babu Murugadoss First Look Release On Diwali
Several rumours are prevailing among fans and film industry relating to the exact title of the forthcoming flick of Tollywood Prince Mahesh Babu. Mahesh Babu is now working with Murugadoss. Name Suggestions relating to a title of the movie like Enemy, Vasco Da Gama and Abhimanyu are currently denied by the director already. The teaser is now going to hit on social media platforms during Diwali i.e. on October 30. A movie director AR Murugadoss, N V Prasad, and Tagore Madhu are the handling the production of the film. Mahesh Babu and Rakul Preet Singh are playing the prominent character in the movie. The shooting of the movie is presently going in Hyderabad. As we know, this film industry is famous for revealing the characters role story and star cast of the film. But contrary to this makers ensures to keep the role of Mahesh Babu as a secret. Reports are hanging around that Mahesh Babu might be playing a cop in the film. But and the basis of secretly trusted the source from the industry  he is going to play a stylish intelligence officer.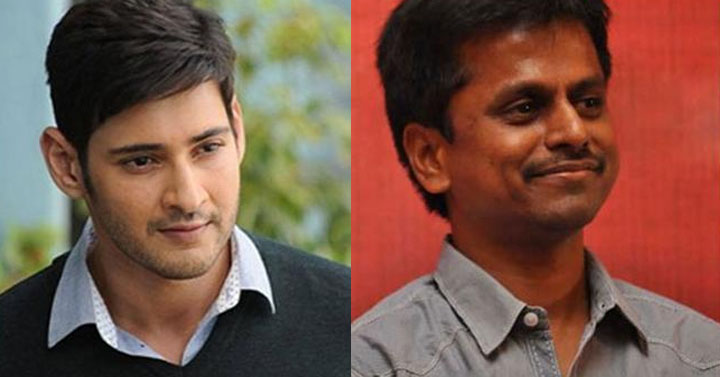 As per some trusted sources, it said that Mahesh Babu plays a cop role in the film, but a reliable source from the industry confirmed that he rather play a stylish intelligence officer. Harris Jayaraj is the music director, and Santosh Sivan is the cinematographer. If rumors are to believed actor is considering title Agent Siva for this movie. But still, the director is yet not happy with the title. A film director AR Murugadoss must be holding gripping suspense to surprise views and fans of Mahesh Babu.
Murugadoss Mahesh Babu Movie First Look On Diwali
Currently, Mahesh Babu film with Director A R Murugadoss is one of the highly acclaim films of Telugu cinema. Mahesh 23 yet-untitled film is being jointly shot in Telugu and Tamil. As per the reports in media, filmmakers have registered Abhimanyudu and Agent Shiva as titles with the Film Chamber. This movie will register the debut of Mahesh Babu in Kollywood. This new movie will let the actor conquer his long pending dream of doing a Tamil film. The makers have already completed two schedules After sometime film unit will set back to next course of the shooting.