Recent societal short film "Jai Hind" going viral in social media which featured Bollywood actors 'Raveena Tandon' and 'Manoj Bajpayee' highlighting certain questions like, what if India do not receive Independence during 1947, what if British still ruling India, what would be the situation of India in 2015. To picturize 6 minutes lasting film, a technology steered network 'OYO Rooms' took this initiative and released on YouTube according to 'Azaadi4me' a social media campaign.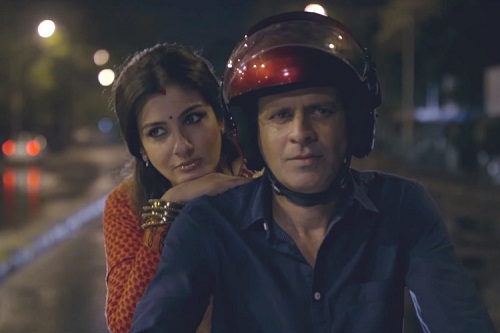 Jai Hind story revolves around 2015 middle class young couple in India who made a plan to have dinner and going on their two wheeler. Couple make their talks about plan apparently a foreigner who was driving a car hits the bike who denies to offer his help but restrict to scream Bloody Indians going away. People surround them and watch instead of helping, then Bajpayee takes whispering Tandon to a restaurant not without perceiving the ill-famed sign 'Indians and dogs not allowed' and abruptly knocked out. This is the situation people may face if India would have not achieve independence and convey to honor thanks to all great leaders. Making tributes to them is praiseworthy tender.
Manoj said in a statement,"As an artist to encapsulate such a powerful message in such a short format is both challenging and exciting. It's a pragmatic film with a strong social message that I believe will force the audience to stop, step back and introspect".
Watching it, one may feel the concept and idea of the film was interesting most specially focusing on
Independence Day theme but the implementation produce a feel that much more to be required. The dispute in the film is extremely spacious and even the foreigner actors made their performance in an outstanding way. This histrionic plot doesn't use complete skills of Tandon and Bajpayee as they are excellent in their acting profession. Finally this short film convey greatness of freedom fighters and celebration of Independence in a meaningful way.