Maoists abducted Three Telugu Desam Party (TDP)leaders from Andhra-Orissa border area in Visakhapatnam district. The three leaders-Mamidi Balayya Padal, Mukkala Mahesh and Vandalism Balayya were kidnapped on Monday evening.
This abduction is said to have done against Andhra Pradesh government decision of undertaking bauxite mining sensitive tribal area.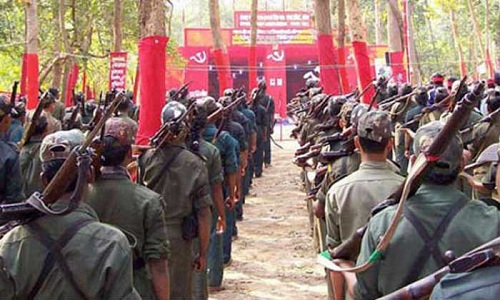 Earlier the Maoists have demanded the prohibition on bauxite mining and asked the three leaders to attend the meeting with them. But the leaders refused to attend the meeting.
Yesterday they again made a call to the leaders through their network to meet them near Darkonda assuring no harm done to them. When the leaders went to meet the maoists they were held said K Praveen, the district police chief.
The police have received the information regarding the kidnap but the area where the leaders were captivated is still not known.
"We have verified (the information). The only possibility is that the Maoists will take them in the deep interior forest area towards the border of East Godavari district… We are waiting for the Maoists to put forth their demands," Mr Praveen was quoted as saying by news agency Press Trust of India.
Besides Maoists the CPI  have also opposed the govt decision and wrote a letter to CM demanding to stop the bauxite mining in sensitive agency area and also asked to remove the deployed forces along with some other demands.
But the TDP government has disposed the demands and decided to go ahead with the mining.But the government predicts that Maoists will oppose the decision and try to win support of tribals.
The Maoists have threatened that they will take extreme action if their demands are not met.