Yu, a subsidiary of Micromax is trying to give a best solutions for their customers by launching two  power banks with 5000mAh and 10,000mAh capacities. Dubbed as  JYUICE,  these power banks are priced at Rs 699 and Rs 1,099 respectively and exclusively available via online retailer snapdeal and later will be available in all retail stores.
The Jyuice 5000mAh power bank is a lighter one which is measured as 139x70x7.9mm and weighs 250 grams with one 5V/2.1A USB output while 10,000mAh is a heavier one measured as 12.5mm thick which offers two 5V/1A and a 5V/2.1A micro-USB slots for charging. These features a  anti-corrosion Aluminum Alloy shell and have round edges for a better grip.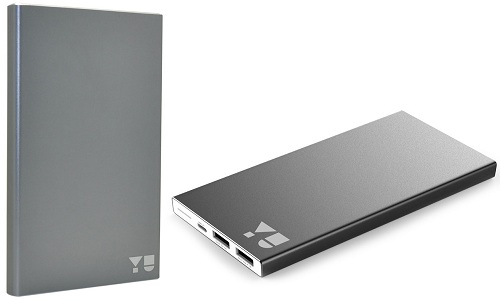 The company commits to 92% of the conversion rate in both the power banks and they are secured with 8 layers of protection Temperature resistance, Short-circuit protection, Reset mechanism, Over-voltage protection, Automatic charger protection, Output overcurrent protection, Overcharge and also Over-discharge Protection.
Yu's new Jyuice power banks exhibits a LED light which shows a red color when the battery is below 30% , Yellow light when charge is between 30 to 70% and green light when the charge is above 70%.
The main advantage of these power banks is that it is a very small device where a user can put into their pockets and go wherever they want. They can charge their mobiles two to three times a day depending upon the battery capacity when every their device requires juice.
These power banks will certainly be higher than the other competitors in the market with same price range.