As Mother Teresa's Missionaries of Charity are rebelliousness with adoption rules, the Central government is thinking about derecognising 13 orphanages run. On Tuesday Women and Child Development Minister Maneka Gandhi stated that the charity itself had kept in touch with the government requesting to be derecognised. The issue went to the fore after the charity declined to give up children for adoption to divorced, separated or single people.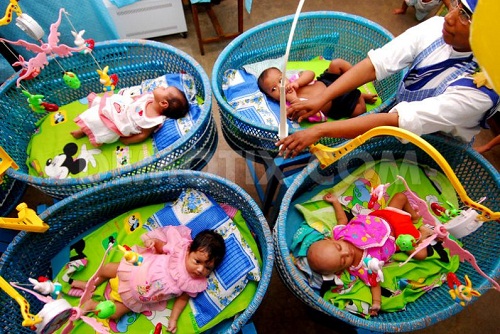 According to the Women and Child Development Ministry guidelines told in July, adoption standards have turned out to be more stringent. On the other hand, the Missionaries of Charity has declined to consent to the procurements identified with adoptions by single, divorced or separated people. Gandhi said, they have referred to ideological issues with our reception rules identified with giving a child for adoption to single, unwed mothers. They have their own particular agenda and now when they need to go under a mainstream agenda they are declining it.
Gandhi included that the Missionaries of Charity had itself kept in touch with the Central Adoption Resource Authority (CARA), looking for de-acknowledgment of 13 of its orphanages. CARA is an independent body under the ministry that manages adoptions. She further added, we are attempting and inducing them on the grounds that they are significant, good people and have experience. In any case, in the event that they don't take after the Central rules, we will be left with no choice yet to derecognise the orphanages run by them and shift the children to different places.