International Cricket Council (ICC) has launched its official ICC Women's Team Rankings on Thursday which treats results from Test, ODI and T20I cricket equally.
Not surprisingly, Australia is ranked number one following the success in the ICC Women's World Cup 2013 and 2014. It also forefronts the ICC Women's Championship which is the qualifying tournament in the ICC World cup 2017.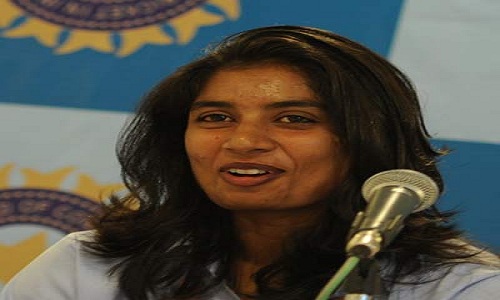 Reacting to the launch, India skipper Mithali Raj said, "I am happy to know that the ICC has launched the ICC Women's Team Rankings. There will now be added context when the sides play in bilateral series as victories will not only edge team's closer to the ICC Women's World Cup but will also be rewarded in terms of improvement in rankings."

"It will be challenging but not impossible, and if we continue to work hard, I don't see why we can't achieve these objectives," she added.
Meanwhile, England is in second position following New Zealand (109), India (105), West Indies (99), South Africa (92), Pakistan(81), Sri Lanka (74), Bangladesh (57) and Ireland (26).
This ranking format have been designed by statisticians and ICC Cricket Committee member who applied the same procedure used for men's cricket.
These rankings are based on the performance between three to four years, but first two years valued at only 50% . Currently the  results from October 2012 to September 2014 are valued at 50% and results from October 2014 are weighted at 100%.
This launch is a long term commitment of ICC for investing, incentivising, promoting and publicising women's cricket which are already initiated to push considerable increase in public interest as well as involvement as well as marked improvement in the standard of the game.