Prime Minister Narendra Modi made his counter strike at 'Garibi Hatao' campaign of Congress on Friday. Mentioning the government who has not bring any real change in poor lives or even cannot open bank accounts for them at the time of their five year rule period is now pointing his government. Modi on his first visit to Lok Sabha constituency over eight months proclaimed that poverty abatement measures shortfall on proper direction. Modi promised, 'what people not do in 50 years, will do in 50 months.'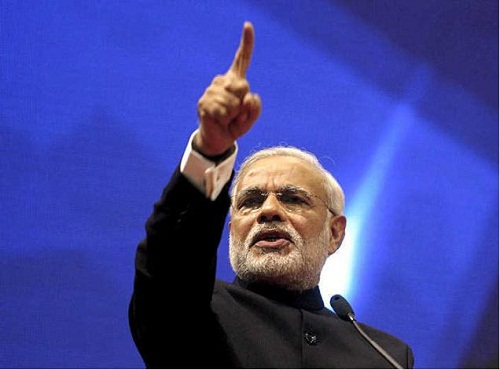 All have been hearing 'garibi hatao' for not least 40 to 50 years and earlier in elections also we have heard about poverty alleviation programmes for poor. It became a tradition in politics to talk about poor and their prosperity. So now there is necessity to come out of those traditions. Modi said, he doesn't want to blame any government but want to focus on poor to bring out of poverty. He even questioned why does an educated person did not question any politician in past about bank accounts which were not opened for poor earlier.
About 18 crore bank accounts were opened under PM's Jan Dhan Yojna and poor have deposited Rs. 30,000 crore in those accounts after Modi's government formation. He further continued his speech saying skill development is very crucial and if technology is allowed into lives of poorest of the poor then they can earn more becoming self adjuvant. Earlier he distributed 501 cycle rickshaws and 101 E-rickshaws to poor people who have not owned rickshaw in their entire life. Common man's lives will improve because of these developments. This is the third visit by PM Modi to ancient temple town after presuming office in May 2014.