Prime Minister Narendra Modi will be announcing Universal Health Insurance Scheme on the eve of Independence Day. Government is planning to provide this scheme without any subsidy which covers ailments of all the family members. Government personnel working on the scheme quotes the progress of the scheme, Centre is still working on the scheme with the best tuning possible and will be launched by Narendra Modi on Independence Day.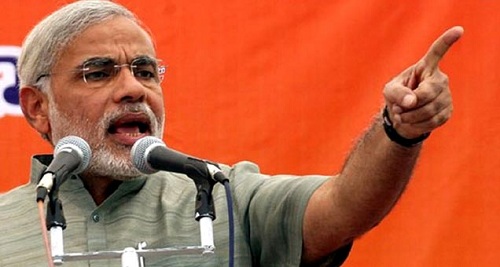 This proposed health scheme will be applicable for the families not exceeding five members in number, Senior citizens aged more than 60 years who are head of the family and entire members will be favored from a single sum under Universal Health Scheme. Health scheme covers Rs.50,000 to family under floater basis where eldest beneficiary of the family is over 60 years of age then a sum of Rs.1,00,000 will be offered for providing Hospital charges who under go medical treatment.
Senior citizens in the country will be benefited as they were facing trouble paying huge money to cover health insurance schemes. ICICI Lombard, Iffco- Tokio Marine, Bajaj Allianz and HDFC Ergo have tie up with government to benefit citizens.
United India Insurance chairman and Managing Director Milind Kharat said," The scheme will help senior citizens the most as now they have to pay a huge premium to get an health cover. We hope that it will be lapped up the masses and the resultant increase in volume will help us insurers provide wider cover at a comparatively low premium. However, if no subsidy is offered to the poor, it will be difficult for them to afford."