Indian Prime Minister Narendra Modi is on last stage of his visit to the US. Over the recent days, Modi has figured out how to address a large group of Fortune 500 CEOs. Amid PM Modi's visit to the Google campus during the Code for India hackathon 2015, Google CEO Sundar Pichai reported that Google would be joining forces with Indian Railways to give rapid broadband web availability at 500 Indian railroad stations.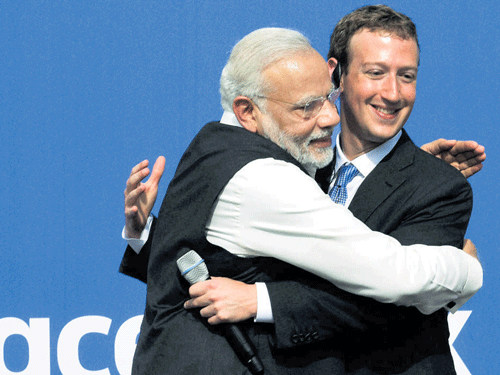 Pichai focused that these associations would empower spilling of high definition video, stressing that they would empower availability as well as empowers utilization of high data transmission feature. Microsoft CEO Satya Nadella reported that Microsoft will band associate with the Indian government to bring minimal effort web network to 5,00,000 Indian towns.
In March 2015, Microsoft had dispatched the cloud program for India. The plan to report server centres in India is very likely a characteristic expansion to a current go to market plan for Microsoft. In the wake of reporting fast internet, Google likewise declared that users in India would now have the capacity to sort in 10 Indian languages.
In another announcement to PM Modi's plans for the SME and start-up section, Qualcomm reported backing for the Digital India and the Make in India activity by propelling a $150 million endeavor reserve for startups. In June this year, there were reports of Chinese manufacturer Foxconn wanting to set up an iPhone manufacturing plant in India. Amid the meeting between PM Narendra Modi and Apple CEO Tim Cook, the likelihood of manufacturing in India was discussed. During the townhall at Facebook HQ, CEO Mark Zuckerberg reported that before Facebook became showbiz royalty, and before things functioned admirably, they hit a difficult time.