Well known Bangladeshi writer Taslima Nasreen has scrutinized the double standards of writers protest against 'growing intolerance' in India fortifying the need to end pseudo secularism. Nasreen narrated that when her book was banned in West Bengal and when five fatwas were posed against her, a large portion of the writers decided to stay silent. In fact, some additionally went further to speak to then CM of West Bengal Buddhadeb Bhattacharya to force ban on her book.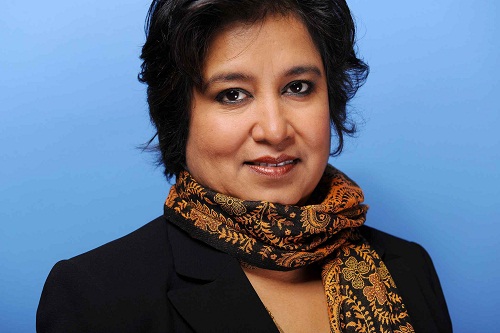 They have chosen to raise voice against injustice acts by giving back their awards. There is nothing wrong with it. Some of the time some person gets a thought, others like it. But numerous writers are blameworthy of double standards with regards to contradict. At the point when asked information about her perspectives on secularism in India, Nasreen said most mainstream individuals are anti-Hindu.
Most secular people are pro-Muslims and anti-Hindu who protest against the acts of Hindu fundamentalists and protect the horrifying acts of Muslim fundamentalists. Politicians mollify Muslims for votes where this irritates numerous Hindus. In Canning, a Hindu village in West Bengal was burnt by Muslim aficionados in 2013. She further included, on the off chance that Muslims were fiercely aggrieved in India, they would have left India for neighboring Muslim nations like Hindu minorities have been leaving Bangladesh and Pakistan from the time of Partition.