On Wednesday roads near Gurgaon likely to be swamped with at least 50,000 people who are anticipated to attend premiere show of 'MSG-2 The Messenger' directed by Gurmeet Ram Rahim. Police officials are instructed to advise residents to opt public transport instead of cars for a day to avoid traffic inconvenience. 'MSG-2 The Messenger' is a sequel of 'MSG: The Messenger' that is scheduled for its premiere in January but lack of permission, screenings were cancelled on eleventh hour. Authorities are well prepared this time to deal with inundation.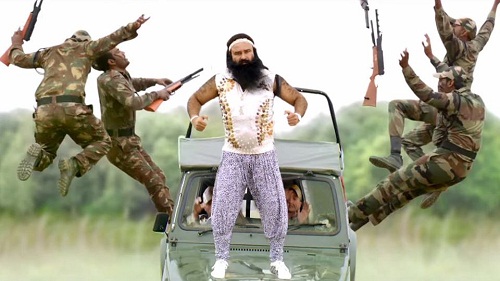 MSG-2 written, directed and featured by Gurmeet Ram Rahim. The premiere show is organized at Leisure Valley Park at 6 pm but it is expected that people start arriving in Gurgaon from early 11 am. Audience will be permitted to enter venue from 1pm onwards. Daily travelers were advised to avoid the area of Leisure Valley Park mainly at afternoon and evening. Congestion may occur in areas including Sector 29 and HUDA City Centre, IFFCO Chowk and Signature Tower crossing over expressway. Cascade effect may strike traffic on Rajiv Chowk, Sohna Road and M G Road, Sushant Lok near
Medanta.
Gurgaon Police said, "Please minimize the use of individual cars to keep the roads congestion free and also avoid travel delays. It's an advice, not an order. We are not telling people to stay indoors but doing our best to inform people about traffic snarls that may or may not happen so that residents can plan their routes accordingly."
Gurgaon residents who endure traffic jam every single day raised their questions like why do screening allowed on weekday as they face enough traffic issues which blocks the roads. 1,000 cops and same number volunteers from Gurmeet Ram Rahim equip Dera Sacha Sauda will govern traffic.