To thank Russian President 'Vladimir Putin' on his part of recent Iran nuclear deal, US President 'Barack Obama' made a phone call to him. Obama and Putin mutually agreed to stay close in touch due to Iran deal execution and obeyed to work together in order to lower the pressure in Middle East especially in Syria. From major six powers to negotiate the deal, Russia was one of the country to reach the deal with Iran in Vienna on Tuesday.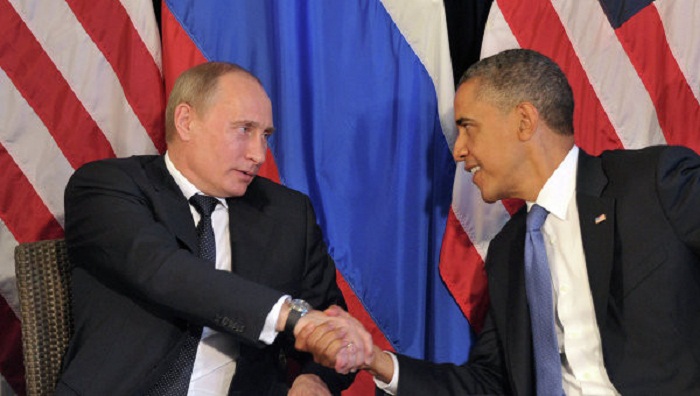 The other countries which were involved in the deal are Germany, Europe, United States, France, Britain and China. On the whole, U.S. President Barack Obama and Russian President Vladimir Putin made their discussion on telephone about nuclear deal linking Iran and six world powers and both agreed as per world interest. The initiative of telephone conference was taken by US and the two sides response was absolute to safeguard strength and security.
White House statement said, "The President thanked President Putin for Russia's important role in achieving this milestone, the culmination of nearly 20 months of intense negotiations."
Earlier this week in Vienna, the nuclear deal was signed which would promote nuclear non-proliferation and may relieve stress in the Middle East. To ensure Vienna agreements, United States and Russia together expressed their willingness to work jointly on Iran's nuclear programme.