Bollywood filmmaker 'Nana Patekar' endeavor to help drought overdone farmers of Maharashtra with his Naam Foundation succeeded collecting brilliant amount of Rs.80 lakh within a day. Patekar on celebrating Ganesh festival expressed his pleasure saying people desire to help affected but the thing is they are not convinced if their money reach right place or not. So Naam Foundation have set up an account where nearly Rs.80 lakh was collected to help. Now people have faith in them on believing their honesty.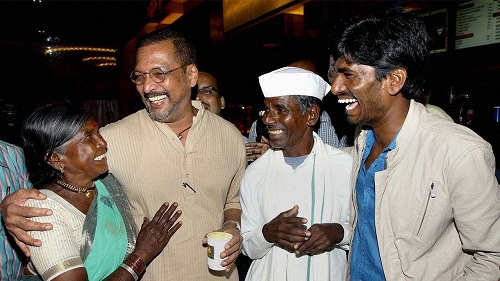 They have developed extensive anatomy for its execution and a remarkable amount is being collected. The foundation has planned to visit affected farmers in an attempt to assist something to them once done with Ganpati visarjan. Lack of rains several areas of Maharashtra facing drought situation that has resentfully affected farmers. Even many farmers committed suicide.
Nana Patekar and actor Makrand Anaspure are major persons of Naam Foundation who recently distributed financial aid to 113 families in Osmanabad and Latur. Speaking about drought crisis he said they have decided to provide cheques to 800 people but the saddest part of it was 30 names added to the list in one month. Relating to Ganesh festival he said, everyone need to celebrate occasion but spend little money for them which would do great help.
Patekar further said everyone blame government for not doing required assessment but every individual can do their bit and let government do their own work. Remembering actor Akshay Kumar welfare Rs.90 lakh for the cause, Patekar denying false perception over industry celebrities said enormous people from industry are willing to offer donation.