There was a news circulating around the media on Tollywood Actor Navdeep saying Rave Party Busted at actor's farmhouse and actor is on the run to escape from police. Navdeep is a Tollywood actor who made debut as an hero with "Jai" movie under the direction of Teja. He has also acted with Allu Arjun in "Aarya 2" movie.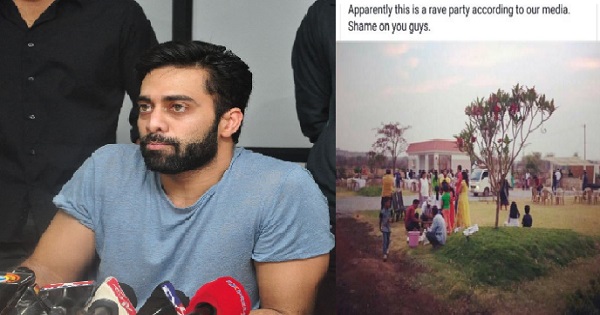 Navdeep was always in the media news regarding controversies which has became a major draw back in his acting career. The actor was not seen in any lead roles from the past few years. Navdeep is being roped only for guest appearances and side character roles in the movies.
Police Busted Rave Party At Actor Navdeep Farmhouse
Navdeep took Facebook to respond on the Rave Party issue. The actor has stated in his official Facebook account, that he was having Dinner with his parents and families on the day. The actors has fired on the media "how can you turn a family bonding time at gruhapravesam (House Warming) to a Rave Party"
Navdeep also said "i was with my mother" how can you write such rubbish things without concerning me or without checking all the details. Now a days media has been such a trash that they are just looking way to increase their TRPs rather than searching for the truth.
Pawan Kalyan Donates 25 Lakhs to Assistant Cameraman
Navdeep was earlier involved in various controversies and so the media didn't even concerned about checking with the actor and know the true story, published the news what they received.
Navdeep has posted images of him celebrating with family on his Facebook whereas media posted a video on Navdeep rave party. Who is telling the truth and who is telling the lies. How will the media responds on Navdeep's accusations. We have to just wait and see to know who is right "Media" or "Navdeep".
Check below for the images uploaded by Navdeep on his official Facebook
Hey look i found pictures from the RAVE party I ran away with my mother and other family last night!! #shameonyou

Posted by Navdeep on Saturday, 26 March 2016