The upcoming Telugu and Tamil movie Nayaki is directed by Goverdhan Reddy. Trisha is going to act in a lead role. Producer of the film is Giridhar Mamidipally who is the former manger of Trisha. Jagadeesh is the cinematographer of the film Nayaki. The movie is based on comedy and horror. The team of the film is ready to launch the audio and the details of those are mentioned below.
Nayaki Audio Launch Highlights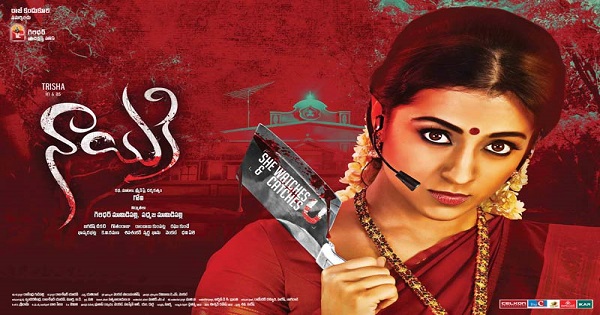 Coming to the music, Raghu kunche has composed the tunes whereas the back ground music is done by Sai Karthik. The event is going to take place at JRC convention center on 19th April 2016 in Hyderabad. Another update is that the trailer of the movie is also launched on the same day. The chief guest for this event is Bala Krishna. Both Trisha and Balakrishna worked for a film titled Lion. With the presence of Balakrishna in the audio launch event makes a good promotion to the film.
Trisha At Nayaki Audio Launch Photos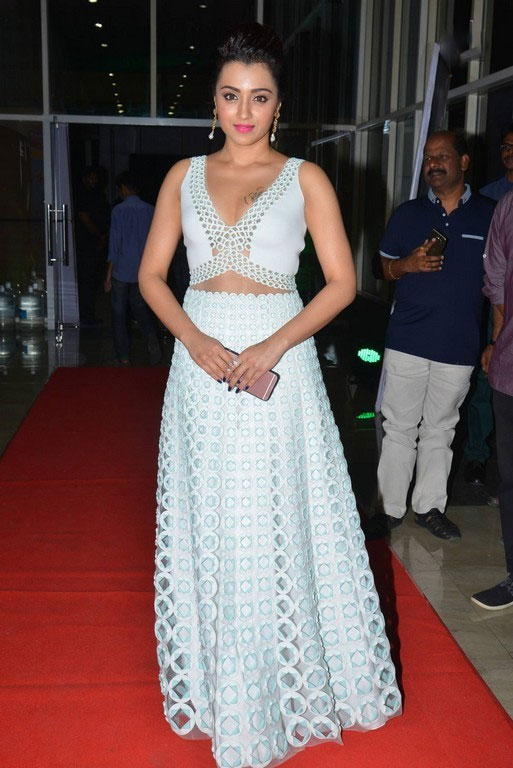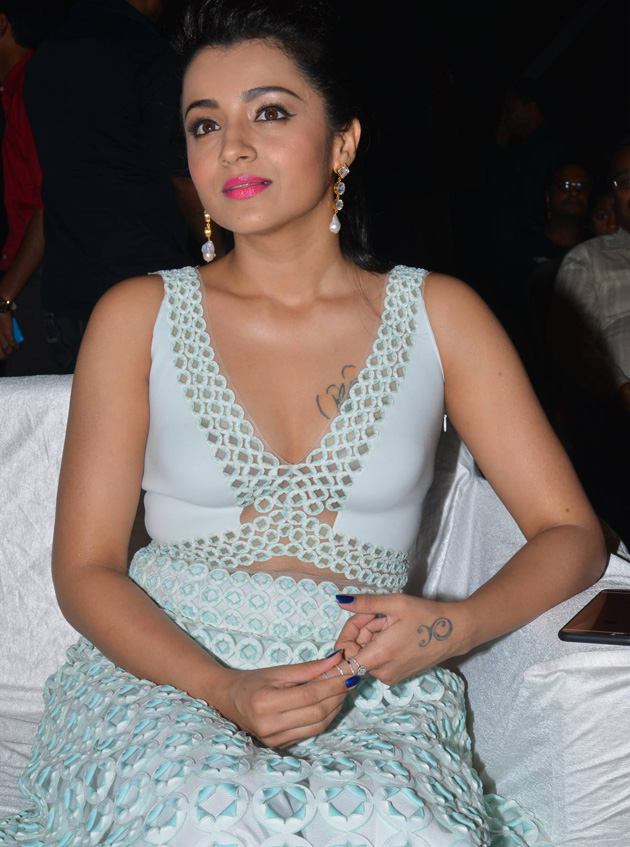 Highlights of the movie include Trisha will be singing for the first time in this Nayaki in a song. Trisha is going to sing a song with Raghu Kunche for this movie. Satyam Rajesh, Jayaprakash, Kovai Sarala, Sushma Raj and Ganesh Venkatraman are going to act in Nayaki film.Trisha is doing a dual role in this film and the film is going to be released on 29th April 2016. Hopefully the movie is going to be a good hit in box office.
The teaser of the film is recently released, but it did not show any impact on audience. Promotional song of Trisha has also been leaked earlier. The collection at box office will be good if the first day of the film receives a positive response. Trisha is going to act for the first time in horror comedy based film.
Nayaki Cast And Crew
Starring: Trisha, Satyam Rajesh, Jayaprakash, Kovai Sarala, Sushma Raj and Ganesh Venkatramana.
Director: Goverdhan Reddy
Music: Raghu kunche and Sai Karthik
Producer: Giridhar Mamidipally
Editor: Gautham Raju
Screenplay: Murthy B.D, Rajasekhar Yadav and Brundha Ravindra
Cinematography: Jagadeesh
Banner: Giridhar production house
Nayaki Audio Launch Highlights
Anchor Shilpa Asks Trisha About Her Marriage @ Nayaki Audio Launch
Director Dasarath Speech At  Nayaki Audio Launch 
Comedians Srinivas Funny Comments on Trisha at Nayaki Audio Launch
Director N Shankar Speech at  Nayaki Audio Launch
Bheemaneni Srinivasa rao Speech at Nayaki Audio Launch
Actress Sushma Raj Speech At Nayaki Audio Launch
Raghu Kunche Speech At Nayaki Audio Launch
Satyam Rajesh Speech At Nayaki Audio Launch
Trisha Speech at Nayaki Audio Launch
Trisha Sings on Stage At Nayaki Audio Launch
Nandamuri Balakrishna Speech at Nayaki Audio Launch
Nayaki Audio Launch Full Video
https://www.youtube.com/watch?v=wPDYUswIfWg