PIL registered in the Supreme Court urged to figure out guidelines for peaceful run of the House where Parliament perceiving repeated interference in its present monsoon session. National Restoration Foundation on which NGO filed petition claimed that impeding Parliament litigation results in Rs 30,000 loss per each minute of public money. It insisted that from past 2,163 hours, since 19 years of Lok Sabha has been dissipating all the time due to interruption by the members of the House.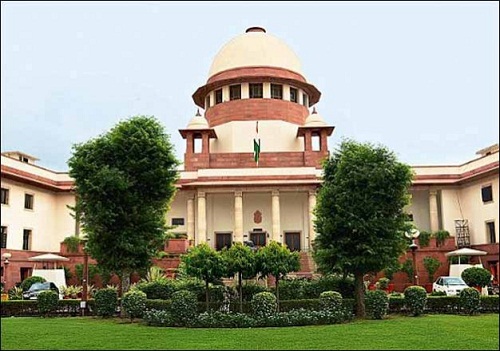 The judicial province is severely affected because of the legislative own members senselessly obstructing
consecutive Parliamentary sessions that include monsoon session. This resulted in obstructing the function of  Parliament seriously influencing the public and national concern. These disruptions are unpredictable with republican standards and constitutional rightness.
Advocate Ravi Prakash Mehrotra who filed petition stated,
"Over the years in successive Parliamentary sessions, the primary responsibility of Parliament to function, debate and legislate, has been adversely and gravely affected, thus resulting in severe loss of parliamentary time and public money with each minute of running Parliament during sessions costing on an average Rs. 2.5 lakh, and each minute of stalling proceedings in Parliament imposing a needless burden of almost Rs 30,000 on the public exchequer."
According to petition, the interruption caused during 15th Lok Sabha triggered in 61% working of its
schedule time in Lok Sabha.