Hope a two-year Nigerian boy who was called Witch Boy makes a miraculous recovery. The boy was abandoned by his parents to die in Uyo Akwa Ibom State. A danish woman found this boy, he was emaciated and infested with worms wandering around the street in naked. She rescued this boy on 31st January and took with her.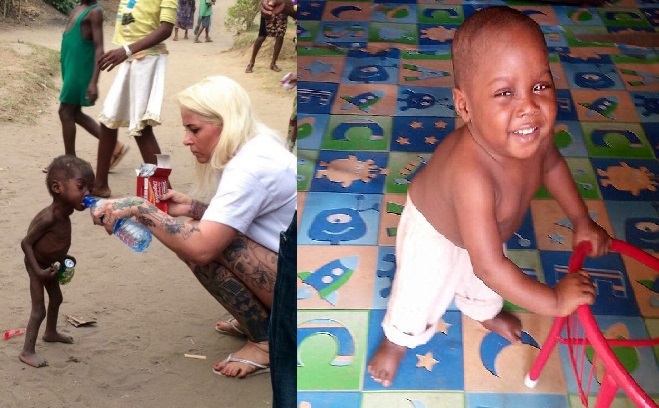 The Danish women are none other than Ms. Loven who is the founder of African Children's Aid Education and Development Foundation. She founded this organization to help poor children's in Africa who are suffering from illness and left by their family.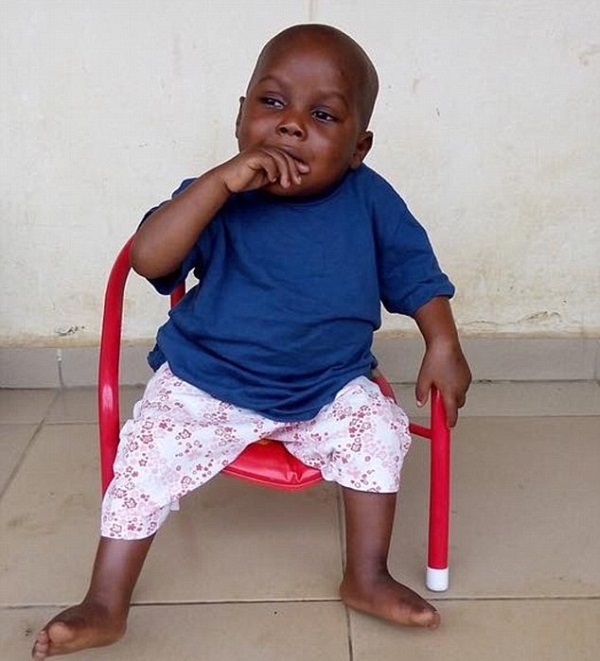 When she came to Uyo,Akwa Ibom State, she found this toddler in a critical condition, she cleaned him, gave him water food and took him to the hospital for the treatment. She then renamed this boy as Hope
Haldhar Nag A Class 3 Dropout Poet Receives Padma Shri Award
A picture of this starving child taking a sip of water from the loved became viral in the social media, the picture broke many hearts around the world. When the hope was taken to the hospital, the doctor said the toddler has hypospadias.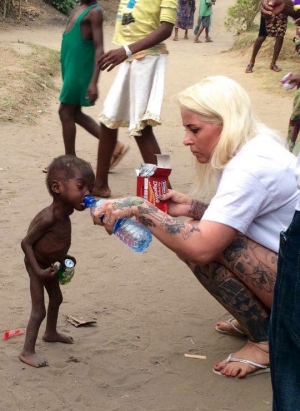 Loven has been taking care of hope since from 31st January 2016 and posted some picture of him showing incredible recovery. She restored the dying humanity with her kindness of heart by help this toddler.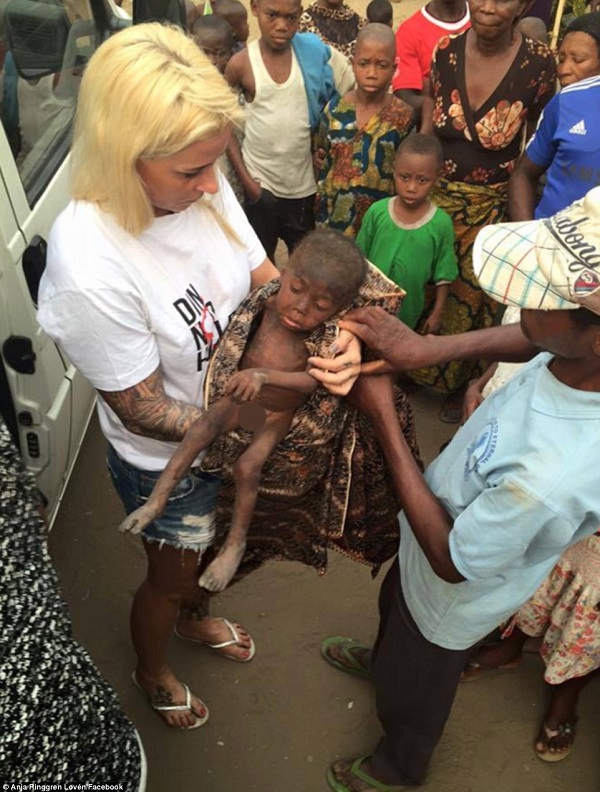 Hope has now made a miraculous recovery and looks healthy and enjoying his new life. He is not only the child who had to suffer such horrible situation, there have been a lot of cases in the Africa where children are starving to death and abandoned by family. They had to drink hazardous substances.
Indian Cricketer Hardik Pandya Life Story
Anja Ringgren Loven is trying to help these children and wish to give them a proper life like everyone. She posted images of these children on her Facebook and appealing help from the people around the world for donations to pay for these children's medical bills.