Music maestro 'AR Rahman' presented his strong reaction on Fatwa imposed against him on working with eminent Iranian filmmaker Majid Majidi for a film on Prophet Muhammad saying Rahman composed for the film 'in good faith and with no intention of causing offence'. Rahman and Majidi were issued fatwa last week for working on a film based on Prophet Muhammad by Raza Academy through Mumbai-based Sunni Muslim group.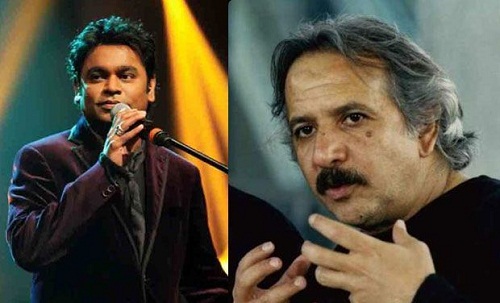 On Monday musician took it to Facebook page saying,
"I didn't direct or produce the movie Muhammad: Messenger of God. I just did the music. My spiritual experiences of working on the film are very personal and I would prefer not to share these."
Oscar-winning music director said he is not a scholar of Islam neither follow middle path and said he is part traditional and part rationalist. Rahman said he live in Western and Eastern worlds and love all people without judging them. He stated his decision on composing music for the film is not to create any offence. Truly to say decision was taken based on similar viewpoint conveyed by Mr Noorie.
Further double Grammy winner said if he is fortune to face Allah on Judgement Day he would ask,
"I gave you faith, talent, money, fame and health… why did you not do music for my beloved Muhammad film? A film whose intention is to unite humanity, clear misconceptions and spread my message that life is kindness, about uplifting the poor, and living in the service of humanity and not mercilessly killing innocents in my name".
Further Rahman said, people who born in India are 'fortunate and blessed' where all communities practice a life of peace and harmony without Violence and confusion and execute religious freedom.