Delhi High Court filed a stay on premiere of Bollywood Movie 'Grand Masti' quoting was not certified under unrestricted public viewing category and cannot be telecasted over television as per Cable Network Regulation Act. Bench of Justice G Rohini and Jayant Nath stated that any movie which acquires a 'A' or 'U/A' certification will not be allowed for public exhibition on television. High court rejected governments arguments as the feature not at all suitable for minors. What if a child watches TV with out parental guidance.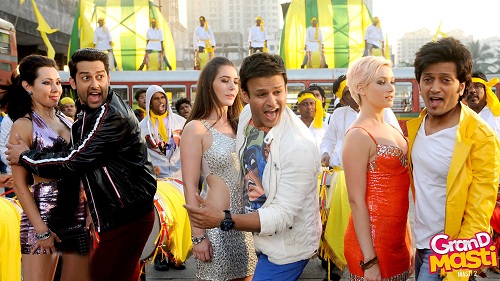 While passing order High Court also issued notices to Ministry of Information and Broadcasting(MIB) as well along with Central Board of Film Certification(CBFC) expecting their explanations before September 16 on how they managed to acquire an U/A certificate for the movie. Petition might seek anticipatory from ministry to carry detailed inspection into irregularity of film certification issued by CBFC.
High Court plea consisted,"The said film is scheduled for telecast on television and if the same happens, it will result in the gross violation of provisions of Cable Network Regulation Act and also adversely affect the rights and interest of hundreds of thousands of minors in the country, especially children and adolescents ".
'Grand Masti' is sequel to 'Masti' is a Bollywood adult-comedy starring Riteish Deshmukh, Vivek Oberoi and Aftab Shivdasani in the lead roles, directed by Indra Kumar and produced by Ashok Thakeria.