Ola today has introduced a new feature called 'Share'  a social riding feature on its app which allows customers to share the price among each other. This feature is currently in Beta, is active on its mobile app and will be available to customers in Bangalore with a introductory fees on Rs.50.
The advantage of this feature is customer can share a ride with two other people who wants to travel in the same route. If a customer enters his dropping location, the advanced algorithm in Ola share will match the destination with other users who wants to travel in the same route. In addition to this the driver will be alerted along with a navigation to pick up location within minutes.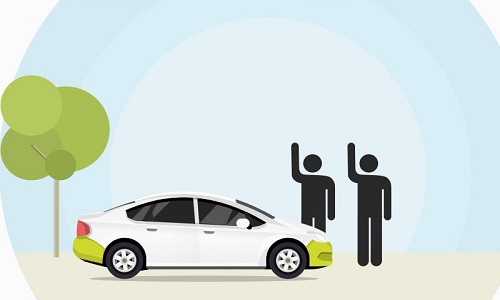 Ishan Gupta, Head – Ola Share said in a statement,
"With Share, we not only bring economy, convenience and comfort of travelling with people in your circles, but also increased inventory utilization of vehicles on the platform. This will also contribute towards significant reduction of traffic, congestion and pollution in our cities".
Ola says it has taken care of privacy minded people, where it allows the user to select a user from the social group on its app, so friends and colleges can create group not necessarily sharing a ride with a stranger. In other words, a user can share a ride with users within group or share a ride with anyone. Maximum of three people can share a ride. This service will be launched across five cities in the country in the next three months.