Open or Create A Savings Account On Paytm: In India, the fastest growing digital payment mobile app is Paytm. Paytm means 'payment through mobile'. This Paytm app runs by One97 Communications limited, which is the India's leading mobile internet company Headquartered in New Delhi. The founder of the Paytm and CEO is Mr.Vijay Shekhar Sharma. Recently the CEO of Paytm has announced that they are going to introduce a "Paytm Payment Bank" and also received a license from reserve bank of India (RBI).
How To Open or Create A Savings Account On Paytm Payments Bank 
Paytm is going to perform its operations on 23rd may,2017. According to the directions of the RBI, the Paytm wallet app is now moving to "Paytm Payment Bank". Once the Paytm launches the payment bank you can create or open a separate account with Paytm payment bank. Here we give you the brief introduction of payment bank, how to use and how to create an account.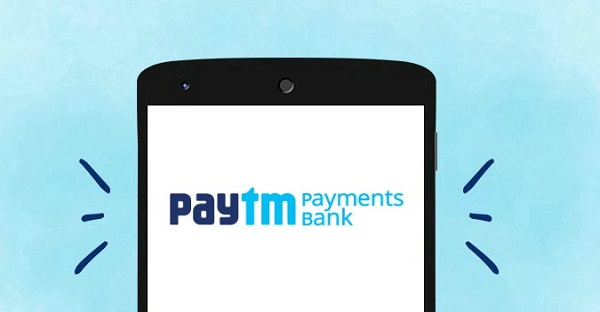 The main objective of the payment bank is to spread payment and financial services to small business and labor workforce in a secured transactions and to increase the level of financial services to all the remote areas in our country. Payment bank is a bank that will not involve any credit risks. Payment bank is more useful than a regular bank. Payment bank will also issue debit cards, credit cards and checkbooks to make online transactions easily at anywhere. Paytm Payment Bank also issues passbook to any customer who holds the account in Paytm Payment Bank.
How to Create Paytm Payment Bank Account
Visit paytm website first or download the paytm app in your mobile.
You have to register yourself first using your paytm mobile app.
Click on sign up. then enter your mobile number, email id, and password
I hear by certifying that I am 18 years of age a check button displayed on it.
check on and click Create your paytm wallet button.
Then a one time password will send to your given mobile number.
Resend the one-time password number to verify.
Finally, a paytm account is created to you successfully.
Now let us check the steps to create a saving account on your paytm payment bank
How To Create Savings Account On Paytm Payments Bank 
Login to your paytm wallet account.
Click on the icon "add money", then enter amount how much you want to add in your paytm account.
Select payment option either credit/debit card.
Enter the details in the specified fields, then money will be added to your paytm wallet account from your bank account.
Now your wallet is ready to make all your online transactions successfully.