Nearly 90 percent of NGOs in the nation who avail funds worth crores from the government are not at all filing their annual income and financial expenditure statements. Central Bureau of Investigation has prompted Supreme Court that only 10 percent NGO personnel are filing their statements. A net total of 31 lakh NGOs around the nation are availing benefits from the government.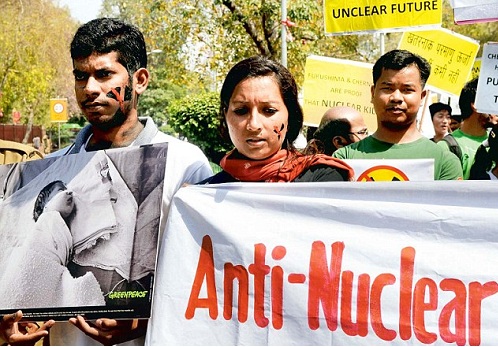 To highlight the issue CBI has inquired court that out of 29,996,23 NGOs in 26 states availing government funds only a 10 percent people are filing their financial expenditures. As a matter of exclamation 76,566 NGOs of Delhi have neither filed their statement. Some of the renowned NGOs in Delhi who regularly file PILs like, Telecom Watchdog, HAQ: Centre for Child Rights, Supreme Court Advocates Association , Sales Tax Bar Association, Chanakya Foundation, Parivar Kalyan Samiti, Heritage and Cultural Forum, Hum Aapke, Delhi Wildlife Society, Parivartan, and Citizen's Protection Forum were also listed under NGOs who failed to file statements.
During 2003 to 2010, Central and States have provided Rs 6,654 crore funds to NGOs,which accounts for an average of Rs. 950 crores per year, according to the information furnished from RTI. And as part of foreign funds, during the financial year 2012-2013 22,000 NGOs were favoured with $3.2 billion from different parts of the world. Detailed reports from Union Territories pertain that only 50 NGOs out of 82,250 have only forwarded their financial statements.
"Complete all compilations fast. Then you can begin arguments. Let us see why these NGOs cannot be asked to maintain complete record and submit them to the authority which registered them. This is important for transparency," said Chief Justice H L Dattu has intimated Additional Solicitor General Paramjit Singh Patwalia, Spokesperson from CBI.
CBI has informed Court that NGOs who properly file their statements for three preceding years should only be benefited with government funds. Uttar Pradesh tops the NGO list with 5,48,148. Court has mentioned CBI to monitor the function of all NGOs in the country in an attempt to expand the scope of PIL registered by Supreme Court Lawyer M L Sharma. During the year 2013 Court has ordered CBI to seek information from States and Union Territories NGOs whether they are filing their financial statements as per the norms to the government. CBI has recently urged court to grant task of inquiry to states, but the court relentlessly discarded CBIs plea.