On Thursday Pakistan Marine Security Agency (PMSA) off the Jhakhau allegedly fired where at least one Gujarat fisherman was injured by coast along the International Maritime Boundary Line (IMBL). The Pakistan agency additionally caught 25 fishermen alongside their four boats. Along the IMBL since September this is the second such incident of firing on Gujarat fishermen allegedly by Pakistan office.Pak detained 25 Gujarat fishermen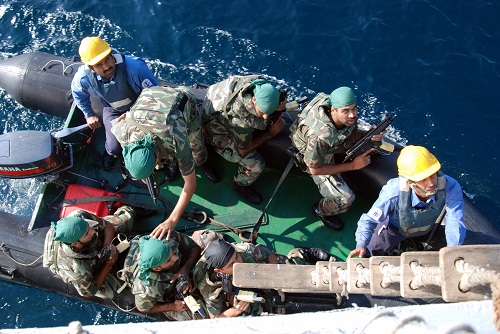 A month ago, an Indian fisherman was killed after he was hit by a bullet from a unidentified boat off Okha coast. The body of fishermen claimed that PMSA had fired at fishermen. After receiving the message of terminating on IMBL the Indian Coast Guard too swung vigorously into action. Porbandar control room Coast Guard official said we have sent a Dornier to safeguard the anglers. More subtle elements of the episode are anticipated.
National Fishworkers Forum (NFF) Secretary Manish Lodhari said,
"We received message from one of the boats carrying the injured fishermen that they were shot at by a vessel of PMSA off the Jakhau coast. They also said that the Pakistan agency has apprehended 25 fishermen and four boats."
The injured fishermen Dhanji Jivabhai Tendel in Junagadh from Mangrol was hit on the arm. The boats caught by PMSA have a place with Mangrol and Okha. The one boat that was let off by the Pakistan agency is on route back and is liable to return on Friday. Early this month, on 4th October 60 anglers with 10 boats were captured by the PMSA from the Arabian Sea where nine boats were from Porbandar and one from Okha.