Pakistan Military has taken down Indian spy drone which was flying at LoC region near Jammu and Kashmir. This isn't first time that Pakistan has claimed such incident however Indian Army has rejected such attack. Pakistan sources are particular about the spy drone which intruded into Pakistan's border near Bhimber yesterday.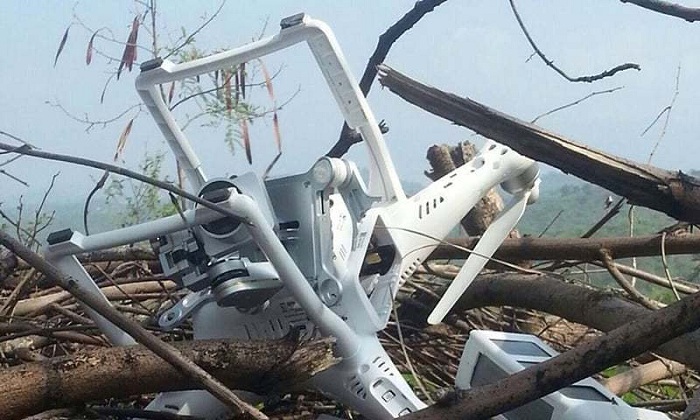 Pakistani Army officials identified the spy drone was manufactured from China a 'DJI Phantom 3' model and which is basically used for aerial photography purposes. The place where drone was spotted according to Pakistan officials was near Jammu's Pir Panchal mountain range. ISPR website has even cited the image of the drone and Editor of the Unmanned Systems at IHS Jane's International ,Huw Williams has reviewed.
Colonel S.D. Goswami ,Defence spokesperson of Northern Command, No such Unmanned Drone was operated from India which never crossed LoC border neither it was destroyed. "If it has not crossed so there is no question of it being shot down", Mr. Goswami added. Air India officials have also denied such attack at border. Pakistani claims have become intensive just before Indian Prime Minister Narendra Modi is about to visit Jammu and Kashmir.