On Monday eighty-six travelers of the Samjhauta Express advanced their way home by intersecting the Wagah verge through walk after the train denied entry into India because of farmers fomentation in Punjab. As per Pakistan Railways, the Samjhauta Express left the Lahore railway station as planned with 86 travelers, including 10 children and 25 women yet was denied entry by the Indian rail line powers.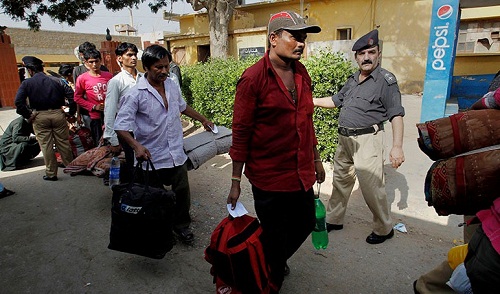 Lahore Divisional Transportation Officer Shujat Hussain from Pakistan railway department said, after the Indian powers did not acknowledge the train into their domain, it came back to Lahore on October 8 and from that point forward, these travelers have either stayed at the railway station or at adjacent hotels. He said subsequent to the train planned for departure to India from Lahore just left on Mondays and Thursdays at 10.30 am. Travelers began arriving at the station at an early stage Monday morning. In any case, when we reached the Indian authorities they declined to acknowledge the train because of the decaying law and order circumstance there.
Hussain said on Sunday authorities from the Indian High Commission in Islamabad had reached Pakistan Railways through the service of foreign affairs about the status of their nationals. He asserted that authorities from the high commission, subsequent to coming to Lahore, informed the railways that the train may not enter India on Monday because of law and order circumstance in Punjab. Meanwhile, we arranged transport to move all passengers and their luhhahe to Wagah from where they entered their nation by crossing the border on foot.