Former Pakistan President Pervez Musharraf has conceded in a meeting that Islamabad upheld and helped terrorist groups like the Lashkar-e-Taiba (LeT) in the 1990s to complete militancy in Kashmir. Former Army Chief also stated that Lashkar leaders like Hafiz Saeed and Zakiur Rehman Lakhvi delighted in the status of famous individuals around then.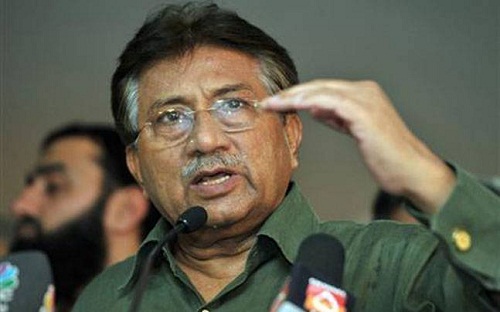 In a conversation with Pakistani news channel Dunya News on Sunday, Mr Musharraf said, In the 1990s, the Independence struggle started in Kashmir… At that time, Lashkar-e-Taiba and 11 or 12 different associations were initiated. We bolstered them and prepared them as they were battling in Kashmir at the expense of their lives.
He was reacting to an inquiry regarding activity against 2008 Mumbai main accused Saeed and Lakhvi. Saeed is among India's most needed men and roams free in Pakistan, regularly making provocative hostile to India discourses. Lakhvi and six other blamed are confronting trial for arranging and executing the assault on November 26, 2008 that left 166 individuals dead. He was provided with bail by Pakistani court prior this year, which ignited strong protest from India.
"The Kashmiri freedom fighters including Hafiz Saeed and Lakhvi were our heroes at that time. Later on, the religious militancy turned into terrorism. Now they (referring to terrorists in Pakistan) are killing their own people here and this should be controlled and stopped. We trained Taliban and sent them to fight against Russia. Taliban, Haqqani, Osama Bin Laden and Zawahiri were our heroes then. Later they became villains," Musharraf added.