Real life 'Munni' Geeta, stranded deaf and dumb girl from India living in Pakistan after unintentionally entered the territory 10 years back, will be deported to India by October 26, the MEA confirmed on Friday. On 26th Oct, Geeta will be back to India, with 5 individuals from Edhi Foundation who will be dealt with as state visitors, MEA representative Vikas Swarup said.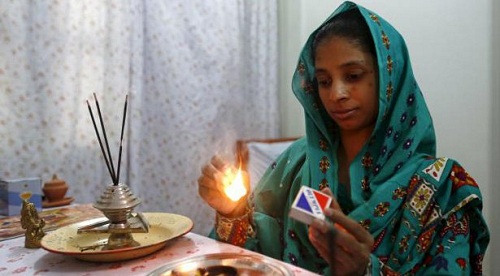 We will perform a DNA test to set up convincing evidence of connection with the family Geeta has recognized. On the off chance that the DNA test is certain, we will hand over Geeta to the family. Else we have distinguished foundations where she can be dealt with, he included.
The man accepted to be Geeta's father is Janardhan Mahto from Bihar's Saharsa resident, who has five children and two girls. Geeta, he has asserted, is his first conceived Heera, who was lost in a reasonable in 2004. The account of Geeta turned out to be more renowned as it was comparable with the one portrayed in Salman Khan blockbuster "Bajrangi Bhaijaan".
Geeta, now 21, was supposedly around 11, when she was discovered sitting alone on the Samjhauta Express by the Pakistan Rangers 15 years back at the Lahore railway station. Police took her to the Edhi Foundation in Lahore and later she was moved to Karachi. Indian High Commissioner to Pakistan, T C A Raghavan, and his wife had gone to Geeta in August after Swaraj guided him to meet her and attempt to find her family.