Panasonic has introduced a new roughed series tablet called Toughpad FZ-Y1 into the market on Monday with a price tag of  Rs. 2,40,000.
One of the main feature of this tablet is its durability, which the company claims that it can withstand drop from 76 centimeters height and it is designed to work in extreme temperatures.
This tablet has been designed taking into consideration of broadcasters, photographers, architects, and sales executives.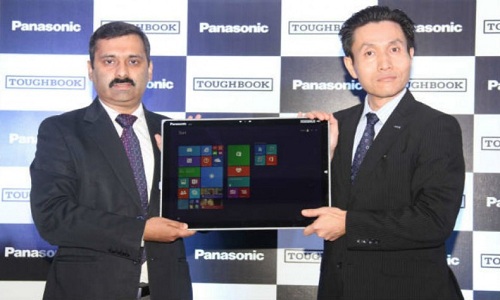 Panasonic Toughpad FZ-Y1 features a 20-inch display with a resolution of 3840 x 2560 pixels. The device is powered by Intel Core i5-5300 vPro SoC integrated with Intel HD Graphics 5500 and coupled with 8GB of RAM. On its storage options, it comes with 256GB SSD. The tablet has several ports such as USB 3.0 port, an SDXC card slot, a mini DisplayPort, an HDMI 2.0 port and so on. Besides these there are also additional ports which can be installed into the tablet LAN port, HDMI, and three USB 3.0 ports.
The table weighs around weighs 2.41kg and is 12.5mm thick and runs on Windows 8.1 which will be upgraded to Windows 10.
Commenting on the launch, Gunjan Sachdev, National Business Head, Toughbook, Panasonic India, said, "As an industry leader in the enterprise space, Panasonic's newest tablet PC is a pioneering device which is unrivalled in the large screen 4K tablet segment. The FZ-Y1 is our newest enhancement of our Toughpad portfolio, prioritising the mobility infrastructure of businesses with a large format, high-resolution display."
The company has offered three years warranty of standard warranty for the tablet.
In addition the company has also announced its cheaper model tablets with few ports 4GB of RAM, and 128GB of SSD storage which are available in the international market but not available in India.