Karnataka High Court has halted Khel Ratna Award for tennis star Sania Mirza after paralympian H.N Girisha filed a report questioning selection of her for the prestigious award. In his plea Girisha quoted that he secured better points than Sania Mirza and his merit computation from January 1,2011 to December 21,2014 was way high than Sania Mirza. Girisha has secured silver medal in high jumping at London Paralympics in 2012 and also a bronze medal in Asian Games -2014.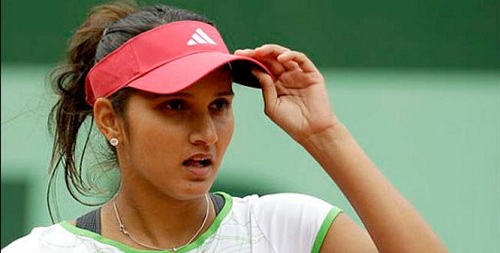 Girisha claimed that there is no other player in the entire country who has surpassed his merit for the computation period. The Paralympian has secured 70 marks for silver medal in 2012 London Paralympics and 20 marks in Asian Games-2014. Girisha in his plea to court questioned Central Government to select and honour people based on their performance and should follow some rules. He also filed his request to consider him for award.
Selection Committee panel Chief, Justice V.K. Bali and Ex-Chief Justice of Kerala High Court have pronounced Sania Mirza name for Khel Ratna award but she falls much short of the petitioner Girisha. Sania Mirza was not awarded during the assessment period.
Paralympian Girisha stated, "As per government criteria, I have achieved more in the specified time frame (2011-14) than Sania. I won a silver in the 2012 London Paralympics and bronze in the 2014 Para Asian Games, while Sania won only a mixed doubles gold and a women's doubles bronze in the 2014 Incheon Asian Games. I have won my medals in individual competition, which earns me more points than her."