Power Star Pawan Kalyan a super star and a humble human being. Pawan Kalyan has a huge following in the south India, his fans have a great respect for him. Pawan Kalyan is a very kind person and always comes forward whenever someone asks for his help. Pawan fans follows in his foot steps and performs many social activities and provide help for the needy.
Pawan Kalyan Fans Free Water Supply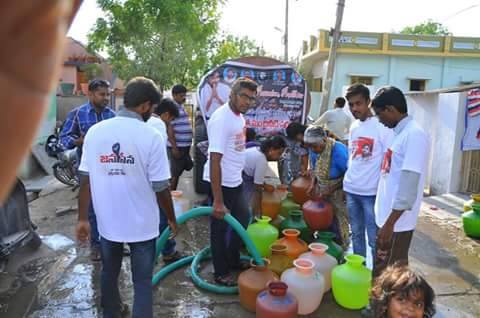 As we all Know this time summer is at peak and temperature has been over the chart. At some places the water has almost dried due to excessive heat and lot of organizations have provided free drinking water supply for the people. But the poor people have to walk for long distance to get water, government has provided water tanks for some areas, but it is not sufficient in some areas.
Pawan Kalyan Fans Supply Water Tanks To Poor People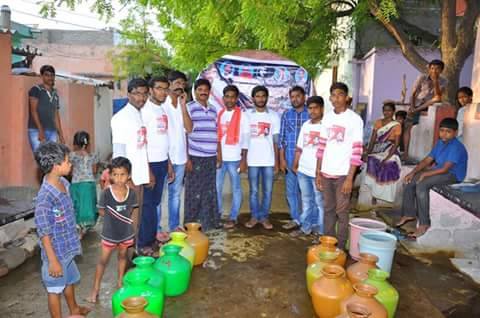 Pawan kalyan fans planned to help poor people by providing free water supply at mostly needed areas. Pawan kalyan Fans have taken water tanks and started supplying free drinking water to srinivas nagar people of Proddatur city in Kadapa district where the people living has been suffering with drinking water problem. So Pawan kalyan fans decided to help them and started helping them by supplying free water through water tank daily after 4.00 PM.
Proddutur Pawan Kalyan Fans Free Water Supply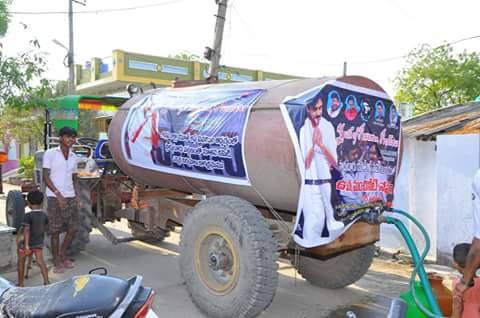 The srinivas nagar colony people praises for the Pawan kalyan fans for helping them in the name of pawanism, and also received applause from government for their good deed. This shows that Pawan kalyan fans not only follow their movies but also his good deeds.