Pawan Kalyan Tirupati Public Meeting Live Video
Pawan Kalyan who is one of the well-known Indian actors in Telugu industry is conducting a public meet in Tirupathi. Apart from the actor, he is also a politician who maintains a party named Jana Sena Party. This public meet is well arranged with the help of TTD council member Hari Prasad. Meeting is held in Tirupati at Indira Maidan. Pawan Kalyan in order to attend the meeting has moved to the guest office on Friday evening.
Pawan Kalyan Jana Sena Party Tirupati Meeting Updates
Two days back that is on Thursday, Pawan Kalyan visited Vinod Royal's house and showed his grief towards the death of Vinod. Family members of Vinod were really in a shock on listening to the death of his son. Vinod got stabbed in a meeting and died in Kolar at Karnataka. This incident took place between two top hero fans. Pawan Kalyan stated that he had no enmity with anyone in the film industry. He also requested all the fans of him to stop all these kind of disputes with other hero fans.
Pawan Kalyan Jana Sena Party Tirupati Meeting Live Watch
On Friday morning Pawan Kalyan had visited the Tirumala and had darshan of Shri Lord Venkateswara Swamy. Keeping VIP protocol aside he visited the temple as a normal devotee by standing in the line. He also visited temple one more time in the morning that is at 5:00 Pm.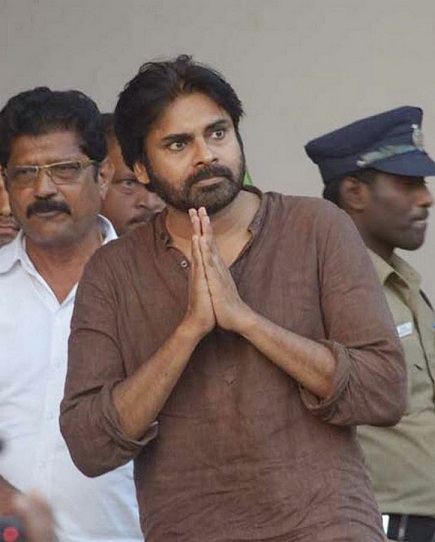 Pawan Kalyan Tirupati Public Meeting Photos
Political journey of Pawan Kalyan with the name Jana Sena Party is started on Aug 27th, 2016. In this meeting, Pawan Kalyan brought all the issues and problems facing by common people in Andhra Pradesh. By this, we can say that is going to contest in next elections which are going to be conducted in 2019. Pawan clearly announced the future plans he is going to start. The public meeting which is held is the first one Pawan Kalyan is conduction besides all the meetings held on behalf of TDP and BJP.
Pawan Kalyan Tirupati Public Meeting Full Speech Video