The Pakistan Cricket Board (PCB) has approached its Indian partner Board of Control for Cricket in India (BCCI) looking for a rescheduled gathering to talk about the proposed respective series in the United Arab Emirates in December.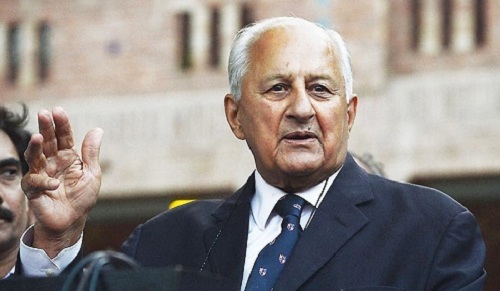 PCB chairman Shahryar Khan hasn't precluded the possibilities of an India-Pakistan tournament altogether as further dialog could be held after the finish of the continuous ODI tournaments in the middle of India and South Africa. Eagerly awaited scheduled meeting between the Indian and Pakistan cricket board authorities was drop not long after around 200 Shiv Sena activists raged the BCCI home office in Mumbai office.
After the occasion, PCB director Shahryar Khan had yielded that the possibilities of an India-Pak bilateral cricket series in December were 'low', saying that he was not idealistic about the restoration of the slowed down series soon.
PCB Chairman Shaharyar Khan on Thursday sent a letter to his Indian Shashank Manohar communicating frustration at the treatment distributed to his appointment, which went by Mumbai this week for talks over the likelihood of an Indo-Pak two-sided cricket tournament in December. A dependable source in the board affirmed to PTI that Shaharyar had composed an emphatic letter to BCCI President Shashank Manohar.
"In the letter the PCB Chairman has pointed out that the PCB delegation went to India on the invitation of the BCCI and still didn't get the required hospitality. He has said in the letter that it was disappointing and a matter of concern that the BCCI didn't hold the promised talks on the series because of one incident of the Shiv Sena activists storming the Indian board offices in Mumbai," as stated by a reliable source.