'Shaharyar Khan' Pakistan Cricket Board Chairman has debilitated to boycott India in ICC and Asian Cricket Council events if the BCCI authoritatively declined to play the suggested series against Pakistan in December, as per report. In a hard-hitting proclamation, Khan narrated it was baffling that till now the BCCI had not in any case looked for permission for the December series from the concerned service in India.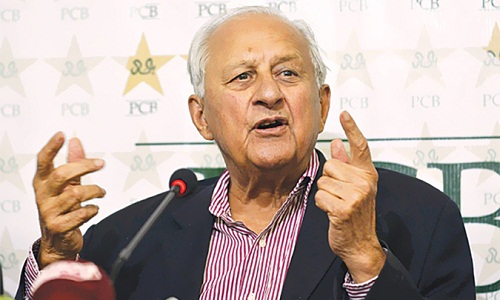 Khan, a resigned career representative said, nothing is last or chose up til now yet in the event that the Indian Board authoritatively pulls out of the series, then we have the choice of boycotting all matches against them in ICC and ACC events too. With December drawing closer, the BCCI needs to turn out with a reasonable answer to the letter sent by the PCB in regards to the status of the proposed series. Later he said, I sent the letter on 28 August and I am as yet sitting tight for an answer. They (the BCCI) ought to let us know whether they need to play the series or not. Since on the off chance that they say they don't have government clearance and decline to play the series, then we maintain whatever authority is needed to act against the Indian Board for not regarding an agreement at each level.
Khan made it clear that if the BCCI retreated from the MoU marked for the proposed series then Pakistan would need to consider a few alternatives and one of them could be the refusal to play against India in ICC and ACC events or at any level. Since 2007 India and Pakistan have not played against one another, the last time the two nations played a legitimate respective Test series. Pakistan visited India in late 2012 for a short one-day series and separated from that visit, the two nations have just played against one another in ICC or ACC events.