Advancing to India-Africa Summit, on Saturday Prime Minister Narendra Modi expressed that India was proud to have the event which mirrors a craving by the two sides to draw more seriously for a superior future. In a few series of tweets, the Prime Minister stated association of India with Africa has been scaled up and trade has been developing amazingly in recent years. Relations of India with Africa are memorable. India is a principle investor in Africa and trade has been developing strikingly in recent years. Agents of 54 African countries including heads of state and government of around 40 nations and powerful African Union are required to take an interest in the four-day India-Africa Summit starting on October 26.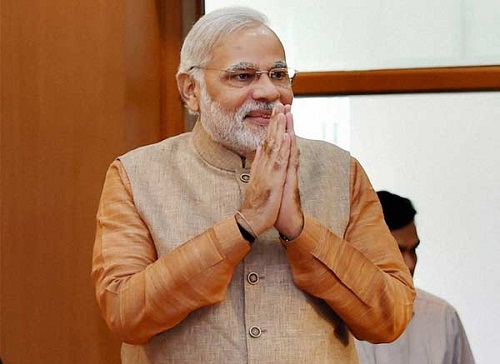 Prime Minister made his tweet as,
"India is proud to host @indiafrica2015. The Summit reflects India & Africa's desire to engage more intensively for a better future".
In another tweet Modi said,
"Level of engagement for @indiafrica2015 has been tremendously scaled up. Several African leaders will join us".
Venturing up trade ties, especially in oil and gas sector, strengthening maritime cooperation and lifting the general engagement to another high will be the primary motivation of the summit. Growing trade ties will be a main center zone at the summit which will see support of more than 400 business delegates from Africa other than all major Indian councils of trade. An extensive number of African nations including Sudan, Tanzania, Mozambique, Uganda and Kenya have gigantic oil and gas stores and India needs to put resources into the area to fuel its financial development. There will be consultations on extending ties in areas of health care, infrastructure, energy, technology and innovation.