On Thursday Prime Minister Narendra Modi is to make his visit to Lok Sabha constituency in Varanasi where he is to address a public rally, to begin a trauma Center at Banaras Hindu University and inaugurate a power project scheme. Modi will be reaching Lal Bahadur Shastri Airport at Babatpur this afternoon ., on Thursday. So preparations are being held to welcome Narendra Modi in order to host programme.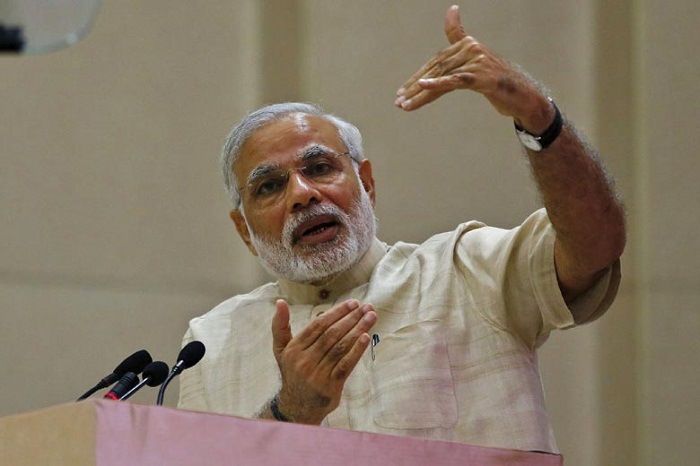 Governor Ram Naik is to receive PM Modi and Chief Minister Akhilesh Yadav who will accompany him. PM will launch Integrated Power Development Scheme (IPDS) and will lay foundation stone for Varanasi-Babatpur Ring Road along with two power sub-stations at Chowk and Kazzakpura. The scheduled plan of Modi's 28th June rally was canceled because of heavy rains that had left DLW Grounds with waterlog's. Now arrangements are being held very carefully.
During the launch of IPDS, Union Power Minister Piyush Goyal will also make his presence along with some Union Ministers. To safe guard all the preparations, State BJP chief Laxmikant Bajpai reached Varanasi today and gathered all workers to look into it. For the complete programme, UP Health and Power Ministers Ahmad Hasan, Yasar Shah will accompany Mr. Modi. Tight security is being provided and Modi is going to meet notable and important VIP's of his constituency besides few NGOs. Modi will be directed to New Delhi after the programme.