Prime Minister Narendra Modi will lay the foundation stone of new capital city Amaravati in Andhra Pradesh at a village in Guntur district tomorrow in a mega occasion for which the state government has made intricate arrangements. Around four to five lakh people are anticipated to arrive the function that is to be held at Uddandarayunipalem village near river Krishna.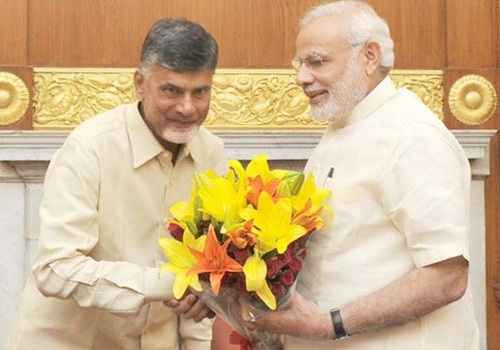 The Prime Minister would spend around 90 minutes at the event amid which he will perform the 'shilanyas' for the capital city, around 40 kms from Vijayawada which is the commercial capital of Andhra Pradesh. Modi is anticipated to display a presentation on the past, present and future of Amaravati, a place of colossal historical legendary and cultural essentialness. Amravati is located in Guntur district which was once under the powers of Satavahana rulers. The state government has invited many Chief Ministers, Union Ministers, pivotal political leaders from the nation, prominent identities, top industrialists furthermore foreign dignitaries for the event.
According to a call given by Naidu, soil and water from 16,000 villages in the state and conspicuous pilgrim focuses in the nation have been conveyed to the capital region to be utilized as a part of the construction of the capital city. The idea is to advance a feeling of belongingness among the general population. Singapore government organizations have prepared the end-all strategies for the three-layered capital seed capital, capital district and capital city. More than 8,000 police force have been sent as a feature of security arrangements for this huge occasion.