Prime Minister Narendra Modi could meet Apple CEO Tim Cook when he visits the US later this month. This news is confirmed by the Apple company Spokesman, but abstain to comment anything on meeting between the duo.
According to Times of India, Cupertino tech giant is planning to invest in manufacturing and research & development (R&D) in India which could be a boast for Modi's Make In India Initiative.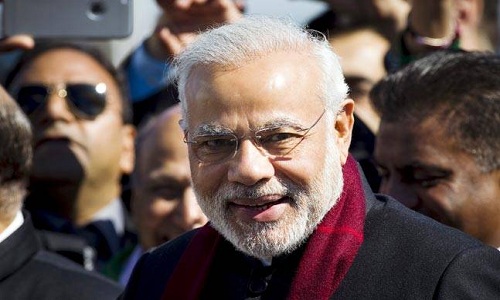 "Apple has shown interest in the projected meeting as it wants to explore R&D activities in India and also understand Foreign Direct Investment (FDI) regulations in retail, so that it can explore future potentials to set up its leading company-owned stores," said one of the people aware of the development.

"In 2012, Cook had said that, compared to India, he found greater potential in other markets. But recognizing the rising sales in India on analyst calls, Cook seems to have changed his mind".
As per reports, Apple may be considering manufacture in India for third country markets and manufacturing of refurbished products. Recently Foxconn has promised to invest $5 billion to set up manufacturing factories in India.
Mark Zuckerberg from Facebook will also join in the high-profile CEOs from Silicon Valley meeting PM, where the meeting will be held on September 27 at the social media giant's headquarters besides meeting Google CEO Sundar Pichai and President and CEO of Adobe Systems Inc Shantanu Narayen.
Apart from that Modi is scheduled to meet ews Corp's Rupert Murdoch and Tesla's iconic Elon Musk and attend 100-guest dinner with top CEO's from companies.