On 26 October at the India-Africa Forum Summit that is set to commence on the upcoming Monday Prime Minister Narendra Modi is prone to announce a worldwide alliance of 110 nations to promote the reception of solar power energy to address developing vitality needs environmental change concerns. The summit which will be held at Indira Gandhi Indoor Stadium in the Capital state will see interest from every one of the 54 members from the African Union including, no less than, 41 nations connecting with at the level of President, Vice President, Prime Minister and ruler.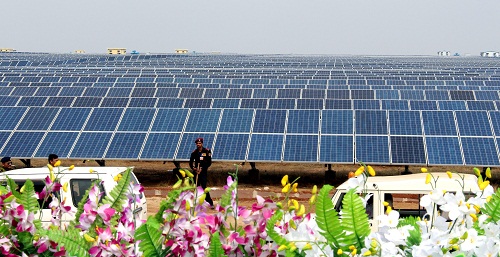 Apparently, this global alliance is to be known as the International Agency for Solar Power and Application and will be relied upon to work together worth $100 billion by 2020. This cooperation will be in a state of harmony with strategy trends in both India and Africa. Under the Modi organization aegis, there has been a drive to advance the nationwide increase in solar power capacities. African countries, as well, have been moving in a comparative direction. PM Modi has beforehand pitched the thought of such a global alliance prior this year.
At the time, it discovered support from China, Australia, Brazil, African and New Zealand nations. India has swore to satisfy no less than 40 percent of its energy requirements from renewable and low-carbon-discharging sources by 2030. India is liable to give a stage to developing nations to share knowledge and different assets identified with this. A community oriented of this type could be useful for Indian businesses and will fortify India's bilateral and multilateral association with African countries.