Prime Minister Narendra will be visiting UAE to avail investments from the World's richest sovereign power to benefit development measures in India. For the past three decades no Indian Prime Minister has ever visited Gulf countries, Modi's visit to UAE is going to make history. The two day visit to UAE is primely aimed at sovereign wealth fund as said by Indian Spokesperson Vikas Swarup.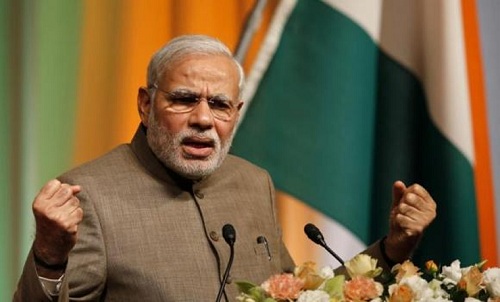 Abu Dhabi's Investment Authority is the second largest in the world next to Norway with net worth of $773 Billion. Narendra Modi will be meeting Sheikh Mohammed bin Zayed Al Nahyan Crown Prince of Abu Dhabi and also the chair of Investment Council at Abu Dhabi. Modi might also meet Dubai's king Sheikh Mohammed bin Rashid Al Maktoum.
Narendra Modi is even looking to meet 2 million Indians who are working in UAE and an estimated 40,000 will be attending Modi's speech at Dubai Cricket Stadium on August 17th. Indians working in foreign lands have benefited revenue worth $70.4 Billion in 2014 which was two times more than what India anticipated to favor from direct Investment from foreign countries. Workers in UAE have restrictions with permanent residency which accounted for mammoth revenue of $12.6 billion into India. This revenue from overseas can be termed as Insurance, which can benefit India during financial crisis.
Narendra Modi expressed his views on visit to UAE through Facebook," I seek to enhance cooperation in energy, trade and will talk to investors on why India is an attractive destination. No words will be enough to appreciate their hard work and sweat ".