Mumbai-based model Pooja Misrra aimed gun at shop in Delhi Sub-urban area where two men were trying to stop her and allegedly attempted to molest her. This incident took place yesterday when she visited Delhi and visited shopping outlets along with her companions near Karol Bagh Metro station. Police investigated the incident and stated that model was waiting for paying her bills standing in row when she suddenly face two men posing comments and inappropriately trying to touch her.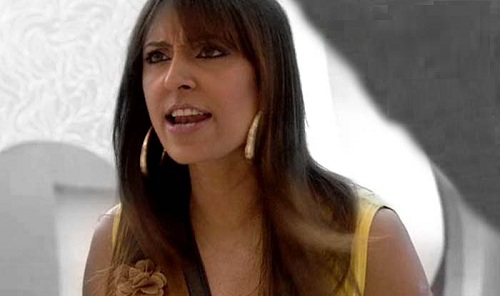 Pooja Misrra is best known for her controversies rather than her modelling skills. Onlookers stated that she even manhandled staff of the outlet she visited at Karol bagh. Model lost her cool with the behaviour of the two men and pointed gun at them threatening to kill them there itself.
Alleged men who confronted the model at mall fled from the place when the department personnel tried to intervene. Police rushed to the scene and a case was filed at Rajendra Nagar Police headquarters by the model. As the entire incident was recorded on CCTV , police have taken the footage into probe and have started investigating on the same. Police personnel have stated that they have still not yet captured the accused. Police have also informed the Pooja to appear to prove her credibility regarding the weapon she carried with her into the mall.