'Prakash Raj' the most popular villain of South Indian and Bollywood films is not a person to crumble words. This veteran actor conveyed his thoughts to the world regarding recent incidents of threats that obsessed superstar Rajinikanth and music maestro AR Rahman. On strongly reacting to Fatwa against Rahman and threat given to Rajinikanth, Prakash Raj said, 'The country is getting intolerant, ask them to go to hell'.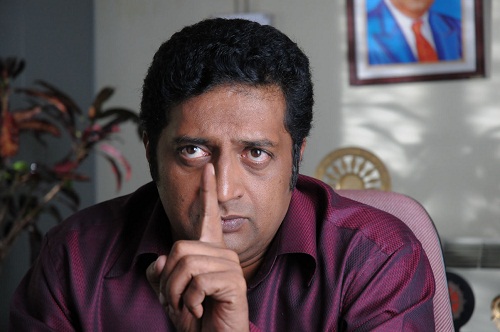 For composing music to Iranian film Muhammad, fatwa was issued by Mumbai-based Reza Academy against Oscar award winning music director AR Rahman and to the film's director Majid Majidi (popular film-maker) last week. Many right wing leaders of Tamil Nadu including Hindu Munnani on Monday asked Rajinikanth not to work in his next upcoming project Tipu Sultan.
Prakash Raj said, "You ban meat, you ban porn; don't voters have rights? The bubble will burst soon."
This multi-talented actor hasn't spoken on the issue where as Rahman earlier made a striking response on his Facebook page narrating,
"My decision to compose the music for this film was made in good faith and with no intention of causing offence."
Prakash Raj was recently highlighted in news for adopting Kondareddipalle village which is backward village in Mahabubnagar district of Telangana. He met Panchayati Raj and Telangana Information Technology Minister, K T Rama Rao to expresses his interest to adopt village.