Bollywood actress 'Preity Zinta' completed 17 years by this August 21st in Bollywood. She memorized all surprising facts of leading stars since years like Shah Rukh Khan, Aamir Khan, Salman Khan, Akshay Kumar and Ajay Devgn. She said only Shah Rukh can make her cry at the time of emotional scenes. Zinta made her Bollywood debut through Mani Ratnam's Dil Se staring opposite SRK.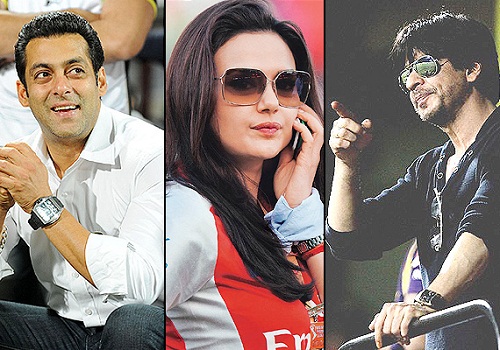 On her completion of 17 years, Preity made many tweets with her fans in question and answer sequence about her fellow co-stars. After tweeting about Happy New Year actor, she made another tweet saying she was scared of Bajrangi Bhaijaan star Salman Khan before working with him. She recalled Aamir Khan during the shoot of Dil Chahta Hai, who made prank on her.
Of all her co-stars Preity like to award Rani Mukerji as her best co-star as she had great chemistry and pleasure working with her. She recollected climax scene from film Sangharsh saying, she crumpled her teeth and broke her leg at the shoot.
Some of the tweets made by Preity Zinta,
"The only actor I used to be scared of before I worked with him was @BeingSalmanKhan I don't know why but I was"
"@aamir_khan poured water in my mouth while I was sleeping with my mouth open in DiLChahta Hai in the but I choked, socked him & then laughed"
"I did only one film with @ajaydevgn . He was a perfect gentleman, great actor and always smelt so damn good besides being a killer prankster"
"I spoke the least with @akshaykumar on the Sanghursh sets cuz my role demanded so but it did not deter me frm eating Paranthas with him 24×7"