Prisma India App Apk Free Download
Great news for the users of Prisma app from India and throughout the world, it has come up with new variety and specification by adding Indian flavour to its filter application. Prisma is a photo-editing application that employs a neural network and artificial intelligence to remodel the image into an artistic ramification. Prisma has already allotted the filters that are influenced by Van Gogh, Picasso, Hokusai and others. Photo memories can be beautified by using all new filters influenced heritage Indian art and culture. The new update includes the joining of Indian art and culture from various artists and divine culture of India. New filters added to Prisma are Thota Vaikuntam, Kathakali, MF Hussain, and Horn OK Please.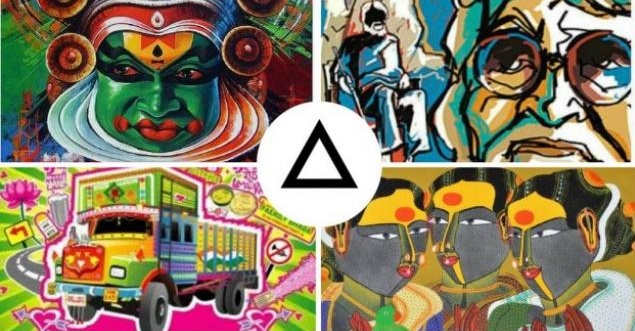 Indian twist to the app is suitable for both the Android and iOS platforms. Other updates from the app, Prisma videos is applicable on iOS starting from iPhone 6 and Android users can freely edit photos without any data connection. Every newly introduced filter have an extraordinary and remarkable filter of a separate contrasting colour palette. The resulting output that is a new image will furnish unique allegiance to ancestral and divine Indian culture.
Prisma Gets Indian Kathakali Thota Vaikuntam MF Hussain filters
The Kathakali filter includes stored the combination of the classical dance form of Kerala. Colorful makeup plates will give reference to vast Indian mythological stories like Ramayana, Mahabharata, and some others. The filter ensures to change images as dramatic like dance form. The new artistic filter MF Hussain will give honour and recognition to the universally acclaimed artist. This filter will give application to contemporary photography. Filter Thota Vaikuntam will deliver the distinctive plates of classic folk paintings strained from a rural lifestyle. The Horn Ok Please filter has taken from the expression written over trucks and commercial vehicles all over the country in vibrant colours and varied fonts and styles.