Powerstar Pawan Kalyan is known for his helping, we have heard many instances where he helped peoples at their difficult times. He is the person who never hesitates when anyone asks for his help and immediately attends the requests of people in need. He is a big superstar in the Telugu film industry but never shows his ego or behaves like superior with the people working with him.
Pawan Kalyan Pays College Girl's Fee
His generosity and goodwill nature has earned him the respect and craze from his fans and film stars. Once again Pawan Kalyan show his generosity and helped a college girl who was unable to pay her college exam fee.
Lakshmi durga Degala College Fee Paid By Pawan Kalyan
Renu Desai ex wife of Pawan Kalyan is always active on social media and shares her thoughts on the problems faced in the society. Recently a girl named Lakshmi durga Degala has posted a request on renu desai twitter seeking help for her studies.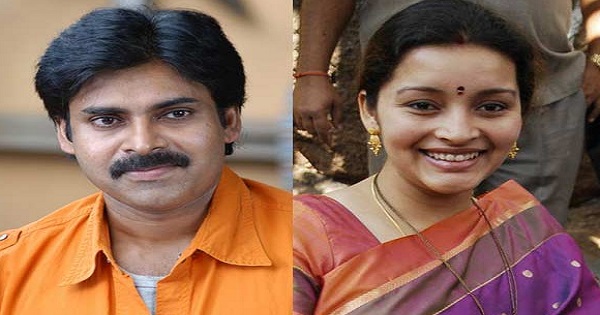 Lakshmi durga Degala is degree student, she recently lost her father and need to pay exam fee Rs.4000. She took social media platform to get help and posted a message on May 7th. But no one came forward to help the girl. She then approached Renu Desai for the help, renu immediately asked her assistant to check about the details of the girl.
Hi frnds this is Laxmi ma father xdent lo chanipoyaru nenu degree chaduvutuna clg lo 4000 fee pay cheyali avarina help cheyagalara plz plz

— Lakshmidurga Degala (@Lakshmidegala) 7 May 2016
After verifying the reason is genuine Renu Desai consulted Pawan kalyan for the help. As we all know pawan kalyan is a person who is alway comes forward to help the people who are in need. pawan kalyan sent one of his staff member to help Lakshmi durga.
Pawan Kalyan Pays Lakshmi durga Degala College Fee
Even though the couples are divorced and living their own lives, they are still in contact and holds the same love and affection for each other. Whenever renu desai seeks help from pawan, he has always been there for her.
Lakshmi durga took twitter to say thanks for pawan kalyan and renu desai for the help
Thank u sooo much Renu mam and pawan sir he paid my college fee thank u sooo much

— Lakshmidurga Degala (@Lakshmidegala) 10 May 2016
Study well and make your parents proud. That will make me happy! Best of luck for your future 🙂 https://t.co/qWXZKzz2u4

— renu (@renuudesai) 10 May 2016