Godmother Radhe Maa seems to have stepped into whole new trouble as Bollywood actress Dolly Bindra on Monday blamed had sexually exploited her in the past. Dolly Bindra who is best known as contestant in Bigg Boss(season 4) registered complaint against Radhe Maa and her companions on charge of sexually abusing her. Police Officer Ram Dayal affirmed that they have received written complaint from Dolly Bindra and we have installed a team to look into the speculations addressed on her. Dolly in her written complaint has stated that she was sexually abused by a couple of ladies and a person at the residence of senior Police personnel from Punjab city.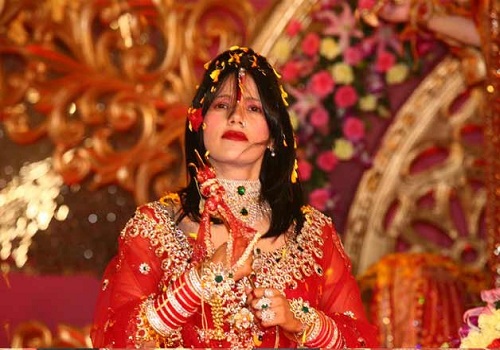 "In 2014, Radhe Maa had invited me to this event which was being organised at a senior police officer's residence. She asked me to have sex with one of her followers. Her male and female followers were already indulging in obscene acts. She had perhaps planned an orgy," Bindra alleged.
Dolly have given a statement that she has evidence with video clippings and photos which can be used to charge her.
This is not the first time Radhe Maa was swept into trouble , earlier this clippings of her devotees carrying her during satsangs went viral on social media. A police complaint was even lodged on Radhe Maa for her obscene behaviour, indulge people in fraud under the disguise of religion and cheating.