Tollywood much awaited "Oopiri" movie has hit silver screen today and has been receiving stupendous response from all genre of audience. Not only general public, most of the legendary actors from Film Industry swapping applause to the movie. The prominent Director SS Rajamouli has showered praises over the filmmakers of Oopiri. Rajamouli complimenting the film unit has made couple of Tweets by which he has come up with few shocking revelations through his statements.
Rajamouli Tweets On Oopiri Movie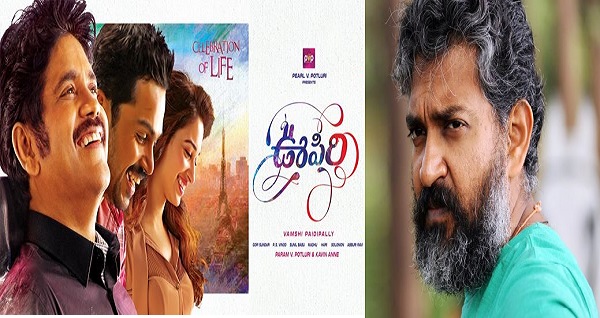 Anisha Ambrose Sensational Comments On Pawan Kalyan
Rajamouli expressed that, 'To say truth Intouchables is one of my favorite film and I did not expect Vamsi might justify the film. Thanks for proving me wrong. Transforming each frame according to taste of Indian cinema has taken the Indian films to its next level. Nagarjuna Sir is really a path breaker and Karthi performed well. Congratulations to PV and the entire team of Oopiri. This film is an extraordinary entertainer which stay connected with everyone for so long time, so don't miss to watch the film.'
Rajamouli Comments On Oopiri Movie
Oopiri movie is a remake basing French film 'Intouchables'. The main lead is played by Akkineni Nagarjuna as a paralysis patient and Karthi played another lead character as Nagarjuna caretaker who is originally a slum. Vamsi Paidipally directed this movie and PVP has produced this film with 60 crore budget in Telugu as well as Tamil. The movie is receiving tremendous response and even hero Nitin has made a Tweet applauding the movie.
Oopiri Movie Review And Rating